A step by step guide to buying your Story Home
Making the decision to buy a new home will be one of the most important and exciting decisions that you will ever make and we want to help you through that process, supporting you every step of the way. We have put together a buying guide for purchasing your dream Story Home.
If you are a first time buyer, a second time buyer with your property sold and chain complete, or a cash buyer, you are in a position to proceed and can reserve your beautiful new Story Home.
Here are some useful tips to help you:
Your budget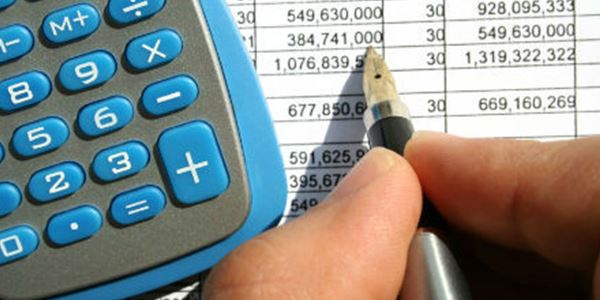 Decide on how much you can afford to spend, it is at this point you may want to seek advice from an Independent Financial Advisor (IFA). If you don't already have an IFA, speak to your Story Homes Sales Executive who will be able to put you in contact with one.
Reserving your Story Home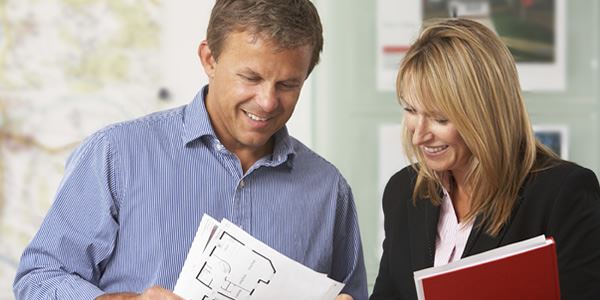 When you are certain that you wish to proceed, your Sales Executive will prepare a Reservation Agreement for your chosen property, which will include details of the plot number, house type, purchase price and the reservation fee (generally £1,000). We will also provide you with an anticipated completion date. You will also be given an agreed reservation expiry date on the agreement and your Sales Executive will discuss with you the legal implications of this date. The reservation period will usually be four to six weeks, during which time we will take your chosen property off the market and freeze the purchase price. The reservation fee acts as part of your deposit and will be deducted as a part payment from the agreed selling price if you proceed with the purchase. It is at this stage that your Sales Adviser will supply you with the following important information about your chosen home and the development as a whole:
Information on the development
Information on your chosen plot such as:

Description of the boundaries
Topography i.e. flat or sloping site
Drainage and services
Landscaping/garden treatments

Details about your chosen Story Homes house type
Details about any choices you may be able to make (this may be limited depending upon the build stage achieved at the time of your reservation)
A copy of the Consumer Code for home builders
Details of your new home warranty
Your Sales Executive will also talk you through a reservation checklist, which you will be asked to sign and date at the time of your reservation. At this time you will be shown certain drawings relating to your chosen property. These drawings may be subject to change and your Sales Executive will show you copies of any revised drawings prior to completion.
Instruct your Solicitor/Conveyancer
You may be in the course of selling your present house (in which case you should already have a solicitor acting on your behalf) or your purchase may not be subject to a sale. Whatever the situation, it is important that you appoint and instruct a solicitor to handle the purchase without delay. If you would like some information on local solicitors, please ask your Sales Executive who will be happy to help, or you may wish to search through the Yellow Pages or the internet.
You may be asked by your solicitor for a payment on account to cover the cost of searches. Please make the payment promptly so there is no delay with searches. Please also give your solicitor full details of how you propose to pay for your new home and provide the necessary identification papers.
Apply for your mortgage/ personal finances
If you require a mortgage you should contact your mortgage lender or adviser immediately. You may want to shop around but don't delay. The lender will require proof of identity. They will also require salary details or a copy of your accounts if you are self-employed, along with details of previous mortgage or rental payments. An application form will need to be completed and signed and a valuation fee paid. It should be noted that the valuation is for loan purposes only and may not reflect the open market valuation of your home.
If you are to use your own monies either as a deposit or to purchase the property outright, you will need to arrange for those funds to be accessible. If notice is required on any longer term investments please give that notice in good time.
Exchange of Contracts (Conclusion of Missives in Scotland)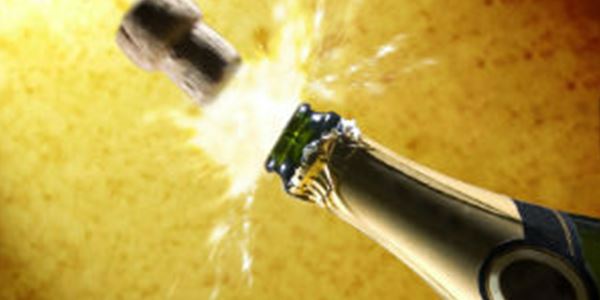 The contract will be prepared by our solicitor and passed to your solicitor who will advise you on its contents. The contract sets out the principles upon which we will sell the new home to you at the purchase price. It contains obligations on our part to build the home in accordance with Planning Permission, Building Regulations approval and to provide the warranty. There are provisions regarding our legal title to the land upon which your home is being built, and, where appropriate, obligations on the part of us to construct roads and sewers to the standards required for adoption purposes so as to become public highways and public drains. There are also provisions relating to the payment of the purchase price and for any choices, upgrades and optional extras. Once contracts are exchanged the transaction becomes legally binding. You will also be required to pay the agreed deposit. Your solicitor will advise you on the importance of the timing of the exchange of contracts in relation to any property you may be selling. It is also decided at this stage if completion of the property will take place on a fixed completion date or on 14 days notice, this is largely determined by the build stage of the property you are purchasing.
Make the necessary preparations for your move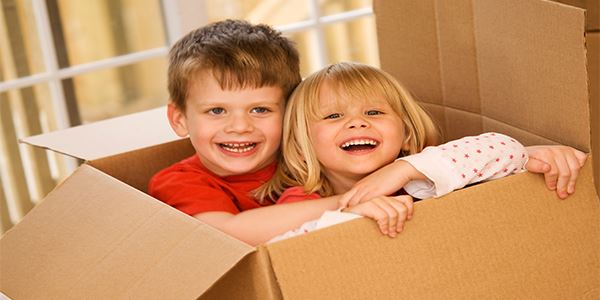 As the moving in day approaches you will need to start planning in advance to make sure everything goes smoothly. If you require any advice we are happy to help. Below are a few of the more important things you need to remember to do:
Four weeks before completion
Electricity, gas, water and telephone
Contact your utility companies and let them know that you are moving. They will arrange to have the meter read on, or about, the day you intend to move out. You don't need to worry about the supplies to your new Story home as we will have everything in hand. You will however, need to arrange to have your new telephone line connected.
Arrange insurances
Story Homes will insure your new home up to legal completion; after this date you must arrange insurance of the property. Please ensure that your insurances are arranged in good time and come into effect on the completion date. You will also need to insure the contents of your new home from this date. Unfortunately, due to insurance reasons, you will not be allowed to store any property in your new home before the legal completion date.
Notice to a landlord
If you are in rented accommodation you need to consider when you need to give notice to your landlord. Please bear in mind all dates given at this stage are still just anticipated and subjected to change. We are unable to guarantee any dates until the house has been passed by the warrantee provider which is usually two weeks prior to completion.
Removal firms
Organise quotations from professional removal companies. Make sure you get them to include for providing packing cases, or even to price for the packing if you require this service. Many of these companies can help with temporary storage of your belongings if the timing of your move is not co-ordinated on the same day.
Health care
Let your doctor and dentist know your change of address and the date of your move. If you are moving into a new area you may need to start looking for new practitioners. Please see our development pages for information about services close to your chosen development.
Schools
Again, if you are moving to a new area you may need to start looking for suitable schools for your children. You will also need to let their existing school know about your plans. Please see development pages for information about schools close to your chosen development.
Two weeks to completion
Post office
Make arrangements for your post to be re-directed.
Family and friends
Let them know your new address, telephone number and moving date.
Existing home
Discuss arrangements for handing over the keys to your old home to the new owners.
Protective materials
Make sure that either you or your removal company have suitable protective materials, to ensure that your new home does not get damaged during the move. In particular, remember to protect your carpets and staircase.
Bank/building societies/investments
Let them know your new contact details.
Home demonstration
Approximately one – two weeks before legal completion on your new Story Home, you will be asked to attend a meeting with your Sales Executive and Site Manager for your home demonstration and viewing. This meeting will take between one and two hours, and our representatives will take you through a full and comprehensive induction process. This will highlight important features about your home and how to ensure it runs smoothly. Do not hesitate to ask questions on any items not familiar to you, as our staff are there to deal with any specific queries you may have. The demonstration will familiarise you with the features of your new home and the operation of the various systems. The items covered will include:
Water meter
Electricity meter
Gas meter
Positions of stopcocks, feeds and outlets
Electric mains consumer unit
Electric circuits; circuit breakers & RCD's
Smoke alarms
Electrical accessories
Heating and hot water systems
Boilers
Hot water cylinders (including unvented mains pressure systems)
The use of your plumbing systems
Running your central heating system
Switch plates
Sanitary ware
Shower valves and heads
Bath and shower seals
Gas fire and fire places
Kitchen units, worktops & appliances
Health and safety on a building site
We will also advise you when to have your boiler and plumbing systems serviced, how to maintain your windows, how to test the smoke detectors etc.
The demonstration is also the first opportunity for you to comment on the quality standards of your new Story Home. Whilst we pride ourselves with the high quality standards achieved on our developments, it is possible that there may be some minor snagging items that will be observed during the demonstration. Our representatives will compile a list of any items that need correcting or adjusting and you will be provided with a copy. The snagging items identified will be rectified, where possible, prior to legal completion. If an item cannot be corrected before completion, we will inform you of this immediately and advise you when we expect the work will be carried out.
Moving in
Before moving into your new home, you will have to check that deeds are exchanged and the balance of the purchase has been paid. You will then meet with your Sales Executive who will provide you with your keys and a documentation box containing all the instructions/warranties for your new Story Home.
Legal completion (Entry date in Scotland)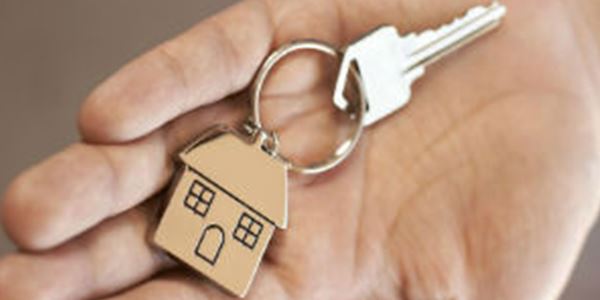 Once contracts have been exchanged a legal completion will be set between your solicitor and our solicitor. When our solicitor confirms that the transfer of monies has taken place your Sales Executive will hand you the keys and you will be the legal owner of your new Story Home!