Our 5 Star service has you covered
Buying a new home can be the most exciting time of your life, but it can also be testing, with decisions to make and paperwork to complete. We are with you every step of the way, from the moment you enter our marketing suite until long after you have the keys.
We've got you covered
One of the best things about buying a new build home is the prospect of minimum maintenance and DIY, as everything is brand new to you.* However, should there be any issues, we have got you covered. Purchasing a new build home gives you a level of protection you don't get buying a second hand home.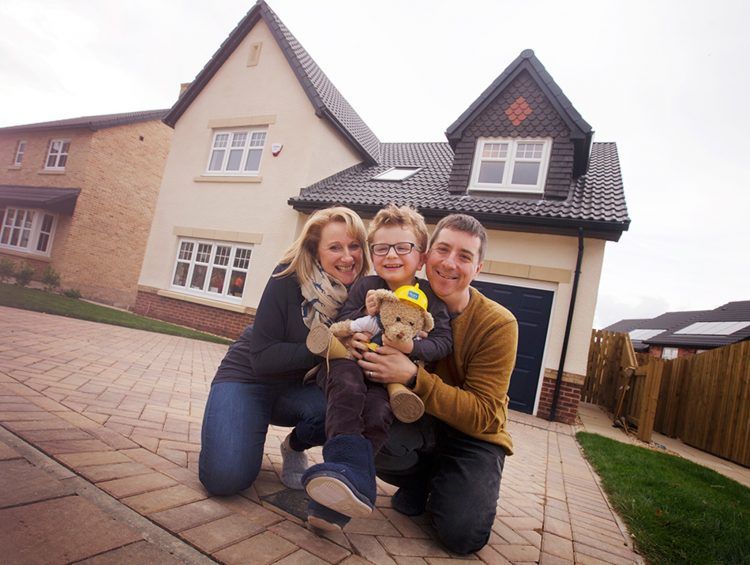 Our 5 Star Customer Service explained
After you have moved in, our team, including the Sales and Production teams and our dedicated Customer Service team, will offer you ongoing support for two years.
Home Demonstration
Just before you move in, we will provide you with a thorough demonstration of your new home and its appliances, explaining how they work and your responsibilities for maintaining your new home as well as where we can support you.
Courtesy Calls
After you have moved in, our team will visit you up to three times in the first few weeks to support you with any small issues or defects you find in your home. This is completely normal in a hand crafted product and we will work to rectify anything which is not as it should be.
Customer Service Support
Our experienced team of advisors and technicians can rectify faults under the two year warranty, and arrange appointments with our network of contractors if necessary. They can advise you on the regular ongoing maintenance of your home and garden to ensure the best results.
Out of Hours Support
If you experience an emergency in your home, for example a leak or heating failure, after our office has closed for the day, our emergency out of hours team can support you and send an expert out to fix the problem.
Manufacturers Warranty
Any issues found with the installation or general use of heating systems or appliances are covered under the manufacturers guarantee, and you can liaise with them directly to resolve these.
10 Year Build Cover
Its is also reassuring to know that any significant problems which may occur with your home are covered by the 10 year build cover which we provide for your home from the NHBC, LABC or Premier Guarantee (depending on your specific development).
Consumer code
The Consumer Code for Home Builders is in place to ensure that all buyers are:
Treated fairly and know what levels of service to expect
Given reliable information about their purchase and their consumer rights before and after they move in
Have access to speedy, low cost dispute resolution arrangements to deal with complaints
You can access information about the Consumer Code by visiting www.consumercode.co.uk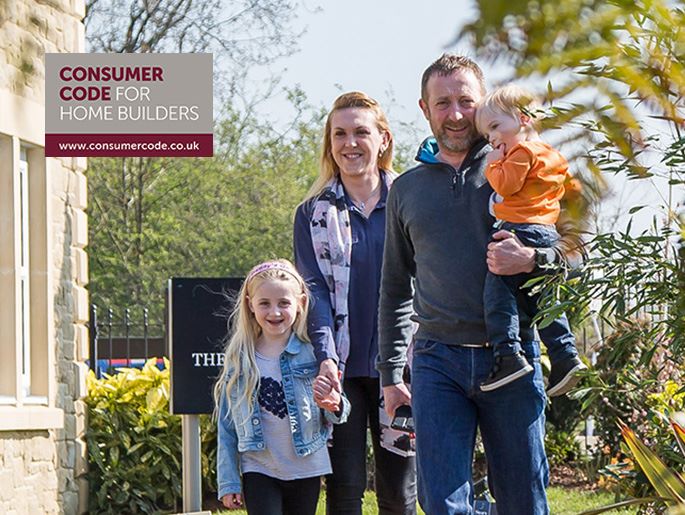 *Please note the specification relates to the majority of plots, is dependent on housetype design and may vary from development to development. Please check individual plot specification with a Sales Executive, or see a specification guide.