Monday 9 September 2013
Celebrating awards success with industry and business nominations
Story Homes is celebrating after being shortlisted for a number of fantastic industry and business awards.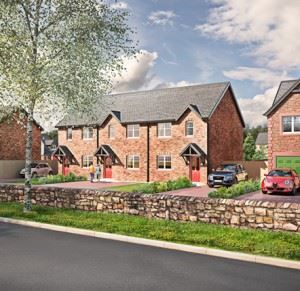 The Summerpark development in Dumfries (Phase H8a) has been listed in the Premier Guarantee Excellence Awards 2013 Top Developments. The awards recognise the high level of quality that is demonstrated on the development site. Summerpark will now go forward to compete for the title of Regional and National Development of the Year. The winners will be announced in the coming weeks.
The CN Business Awards have also recognised Story Homes in three Categories:
– Environmental and Energy Awareness for the Crindledyke Farm development
– Best use of Digital and/or Social Media
– Customer Service Excellence
Story Homes sister company Story Contracting have also had their own success. Quantity Surveyor Nicky Routledge has been shortlisted in the CN Business Awards 'Rising Star' category. Nicky recently graduated from Northumbria University after five years of part time study for his BSc (Hons) Quantity Surveying. As well as getting a first class honours degree, Nicky was awarded four additional prizes:
The Royal Institution of Chartered Surveyors North East region prize for Best Dissertation
Royal Institution of Chartered Surveyors North East region prize for Best Quantity Surveying Final year Student by part-time study
Knowles Prize for Construction Law
Turner Townsend Prize Best Overall Performance
The Business Awards recognise businesses across Cumbria and the winners will be announced on 17th October 2013.
Story Homes had previously been shortlisted for the UK Property Awards this year. The Woodlands development in Shotley Bridge and Crindledyke Farm in Carlisle were both recognised with national awards. The final results, due in October, will reveal if the sites have secured the top award of '5 stars' or the 'highly commended' title for their region.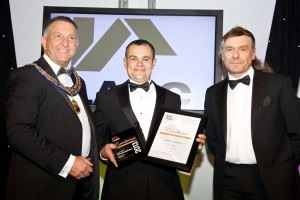 Site Manager Duncan Chisholm is also still in the running for a National Site Manager of the Year award in the Local Authority Building Control (LABC) Excellence Awards. Duncan won the Northern region award category for Site Manager of the Year at Gateshead in June.
Share
Back to news