Work has started on some of our 'Coming Soon' developments, meaning that houses will be available to buy very soon.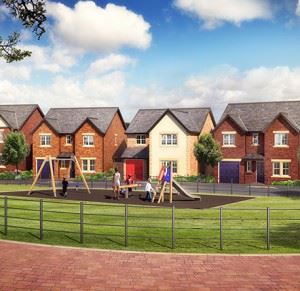 Neighbours and communities will start to see some work taking place on the ground at three of our newest developments; High Wood in Lancaster, Whins Farm Close in High Harrington and Alders Edge in Scotby.
Enabling work on the ground, including preparing access and draining is now taking place at all three sites. Building work can then begin, with all three sites due to have a sales presence in Autumn 2013.
Anybody who has showed an interest in these three developments and has joined our mailing list will be sent information about plots, house types and availability in the coming weeks. People on the mailing list will be given priority access to the information before the developments are advertised to the general public.
Joining our mailing list is easy. Simply visit www.storyhomes.co.uk and click on the development you are interested in to fill in your details:
Whins Farm Close, High Harrington, Cumbria
High Wood, Lancaster, Lancashire
Alternatively email sales@storyhomes.co.uk with your details.