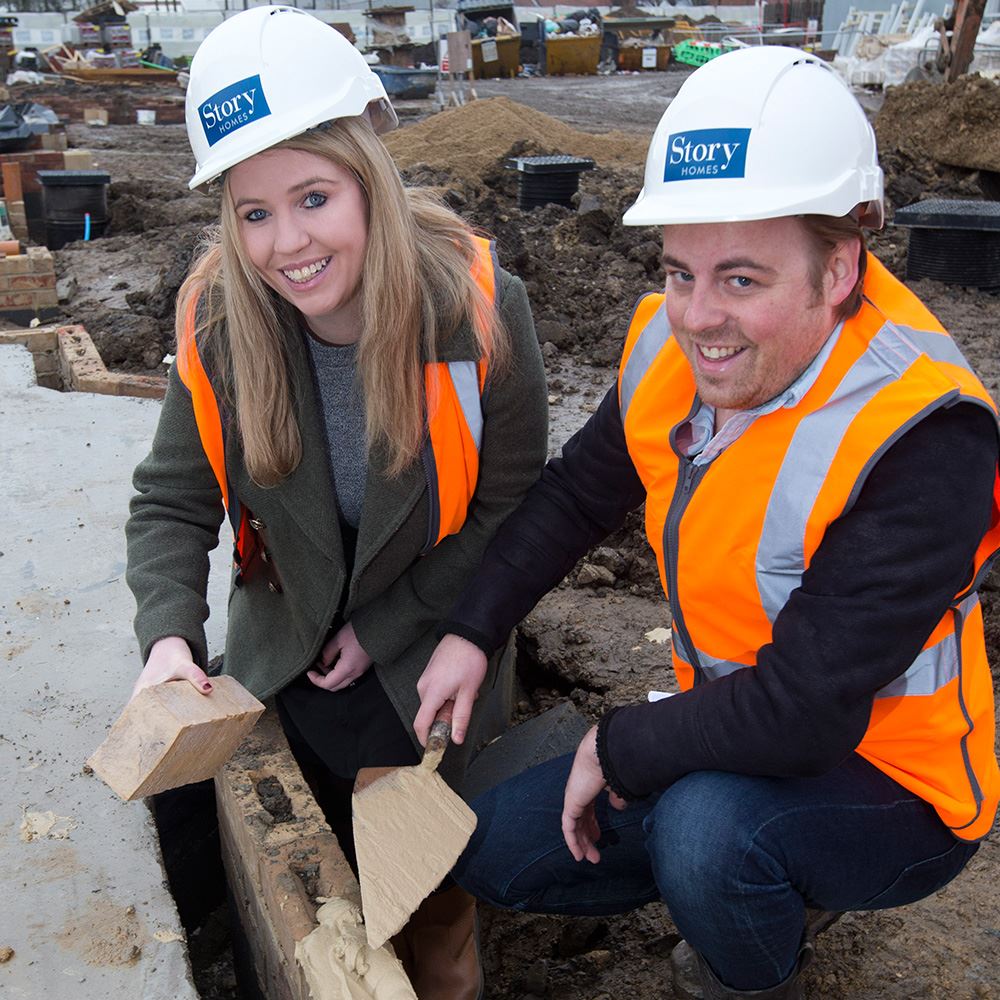 A couple who have been searching for a new home in North Tyneside for more than three years have laid one of the first bricks on their dream house at our Dove Park development.
Scott and Jess Walker, both 31, moved to the North East from Manchester three years ago to relocate for Scott's work at the Northern Institute for Cancer Research in Newcastle. Since then they have lived in various rentals while searching for their perfect home.
The recently married couple had looked at a range of new build and second-hand properties before visiting our Dove Park development
Jess, a teacher, said: "As soon as we visited Dove Park we fell in love with the style of Story Homes instantly and put an early bird reservation on the plot we wanted that afternoon.
"The houses have such a lot of character and you can tell that they are built to a high quality – they were unlike any other new builds that we had looked at. The design of the living space inside is great, it's a beautiful home – we just can't wait until we can move in!"
Scott arranged for Jess to lay one of the first bricks on the house as a surprise for his wife.
He said: "I knew that Jess would love to lay one of the first bricks on our future home. We have been searching for a place to really call home for years now and it means so much to us that we have finally found it. We had to sign some paperwork so I spoke to our sales executive Michaela to organise everything behind the scenes. It was great to be able to surprise Jess and go on site!"
Scott and Jess have reserved a four-bedroom Boston house type at Dove Park, which one of only two Story Homes' developments currently in North Tyneside.
Story Homes Sales Executive, Michaela Wilkinson, said: "When Scott asked us if we could help him surprise Jess we were more than happy to play along! It was such a lovely gesture – Jess was over the moon. We can't wait to see them move in."