Mark and Jo Woodhall
The Woodlands, Shotley Bridge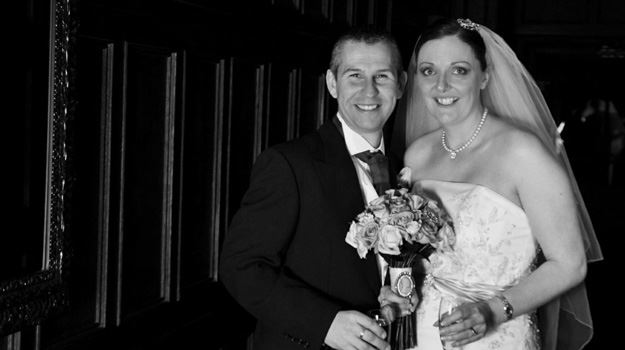 Mark and Jo Woodhall moved into a Story Homes house at The Woodlands in Shotley Bridge in December 2012, then got married just three weeks later, with Mark carrying Jo over the threshold!
"We first popped into the sales office in the May of 2012 and started to stalk Vicky about when the houses would become available to view. We had a house to sell but wanted to be first in the queue as soon as they were on sale. We even went to view other Story Homes developments in Brampton and Dumfries to check on the style of houses which were being built.
"We've been very happy since the day we moved in. The process of buying the house was very smooth and Vicky was great to deal with and made things very easy for us. It's a great house and we'd recommend the Matfen house style to anyone, as we would for all of the home styles on the development. The house is spacious, has a good layout, the build quality is excellent and it's in a good location. You couldn't ask for more really.
"We had looked at a number of developments but once we'd seen The Woodlands site we knew it was the only one for us as it's handy for the Derwent Walk and exercising the dogs, it's a great location for commuting to work and ultimately the ideal blend of semi-rural living we'd been looking for."
Back to comments