Zoey & Colin Teasdale
Mabel Wood, Great Clifton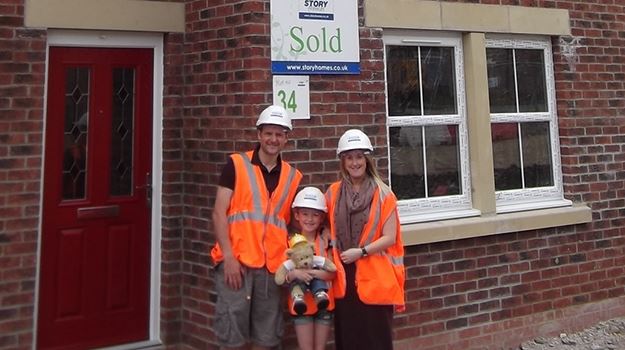 For Zoey Teasdale, husband Colin and seven year old daughter Ellise, the search for an affordable property near Great Clifton was proving very tough. However, their search was over when they found a Story Homes property at Mabel Wood, Great Clifton. They are delighted that they will be moving into their dream home this summer.
Zoey said: "We had been looking for something in Great Clifton for a long time. We both grew up here and our daughter goes to the local primary school. We had rented in the village for years and then moved back in with my parents to help us save for a deposit. The house at Mabel Wood couldn't have come at a better time for us."
"We had heard rumours that there might be a new development in the village and we were keen to find out more. I went along to the Council planning meeting and I was really supportive of the scheme because it's hard for families like us to find a reasonably priced quality family house in this area.
"We wanted to stay in the village we grew up in and there was nothing else available in our price range. The development has improved the village too so it's been a great benefit to us and the rest of the community."
Back to comments