Information for Journalists
Company Information
Story Homes is an award winning property developer with more than 35 schemes across its three key regions of Cumbria and southern Scotland, the North West and North East England. Last year the company celebrated 30 years since it was founded in 1987 by Fred Story as Story Construction. The companies later de-merged to become Story Homes and sister company Story Contracting. It operates its head office at Kingmoor Park, Carlisle and has regional head offices in Newcastle-upon-Tyne and Chorley.
Renowned for building high specification traditional-style homes of excellent quality, the company is committed to sustainability and contributing to the communities around its developments. Story Homes prides itself on delivering exemplary customer service and has achieved a five star Home Builders Federation (HBF) Customer Satisfaction Rating for four consecutive years (2014, 2015, 2016 and 2017).
The company has been consistently recognised in the prestigious UK Property Awards since 2011 when Story Homes won Best Developer in the UK. Since then, The Woodlands development in County Durham has won Best Residential Development in Durham for two consecutive years in 2015 and 2016. The Beeches in Kendal won Best Residential Development in Cumbria in 2015, while Brookwood Park in the North West and Pentland Reach in Scotland each won Best Residential Development in their respective regions in 2016. Story Homes was also named Housebuilder of the Year at the Insider North West Property Awards 2017.
Last year, Chairman and owner Fred Story was awarded the Judges Award at the North West Residential Property Awards and received a Lifetime Contribution to Cumbria Award at the CN Group Business Awards. The company directly employs more than 380 staff, aiming to recruit an additional 100 by the end of 2018. It also runs successful apprenticeship and graduate schemes each year.
This year (2017/18) Story Homes plans to build a landmark 1000 homes in the UK. In 2016/17 Story Homes completed 807 homes. In 2012/13 Story Homes built 151 homes, in 2013/14 built 240 homes, in 2014/15 built 410 homes and in 2015/16 built 565 homes.
In 2017, the business ranked 44th in The Sunday Times BDO Profit Track 100 – breaking a record by being listed for the sixth time.  This was the third consecutive year after being ranked 62nd in 2016 and 87th in 2015.
2018 will see further expansion, with aspirations for the company to become a Top 25 national housebuilder in the next five years.
Our key spokespeople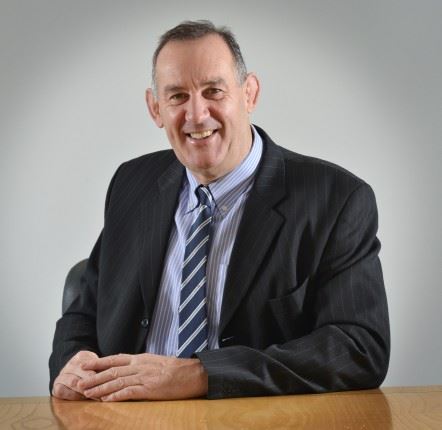 Fred Story - Chairman & Founder
Fred Story founded Story Construction Ltd in January 1987 after graduating with a BSc Building qualification and cutting his teeth as an engineer and contracts manager with two Carlisle based companies. Story Construction Ltd carried out a mix of contracting works and private housing developments in and around Carlisle, specialising in the quality end of the housing market. Their first scheme in 1987 was a small development of just four houses in Thurstonfield, a village close to Carlisle. In 2004, Fred took ownership of the local football club, Carlisle United, in its 'hour of need' after being relegated from the football league for the first time in its 100 year history. He oversaw the club's most successful four year period, taking it from the Conference League to the Division One play offs, and transformed it from a loss making business to a stable profit making business before passing the club on to fellow directors in 2008. Fred is a keen supporter of the local community and, as well as being a Cumbria Scout Ambassador, he has given thousands of pounds to worthy causes, many linked to sports activities for families or outdoor play areas.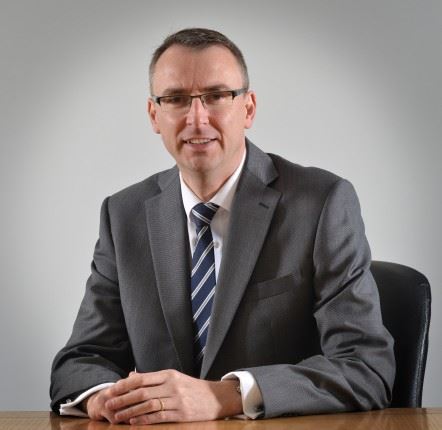 Ian Storey - Managing Director – Cumbria and Scotland
Ian Storey is Managing Director of Story Homes' Cumbria and Scotland region. Ian is responsible for a team delivering new homes in Story Homes' heartlands. Ian has an ONC & HNC in Building Studies from Carlisle College and a BSc (Hons) in Quantity Surveying gained at the University of Central Lancashire. Ian trained as a Quantity Surveyor with Graham's of Langholm and worked there for 10 years. When he joined Story Homes in 1998 he was the first office-based employee with the title of Building Manager. He has been involved in all of the developments Story Homes has undertaken during since 1998 including: Parkland Village, Rickerby House, Shotley Bridge, Shaddon Mill, Summerpark, Magellan Park, Crindledyke Farm and High Wood.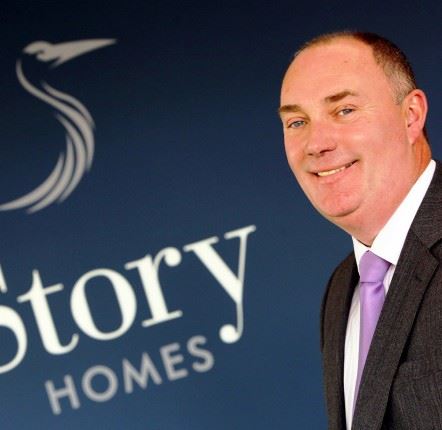 Ian Worgan - Managing Director – North East
Ian Worgan was appointed Managing Director of the North East region in 2015. Ian is responsible for overseeing Story Homes' growth in the North East region from its Newcastle regional head office. In the next few years, Ian will recruit hundreds of staff and subcontractors, as well as roll out corporate projects in the region, at the same time as securing new developments across the North East. Ian joined Story Homes from Taylor Wimpey North Yorkshire where he worked for 12 years, holding positions including Finance Director and Regional General Manager.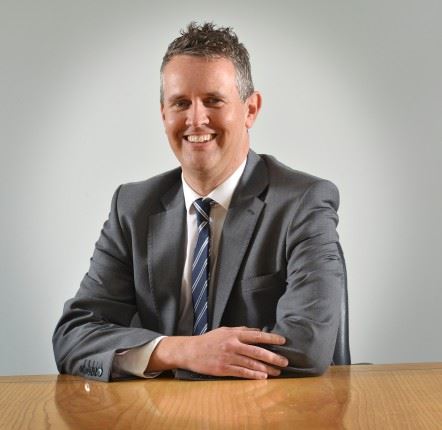 Simon Ashworth - Commercial Director
Simon Ashworth, Commercial Director, has extensive experience in dealing with the commercial side of housebuilding from land viability to commercial strategic direction. He began working for Story Homes in April 2013 and manages and develops Story Homes' supply chain, the land viability process, supplier and subcontractor tender process, commercial processes and both the day to day leadership and strategic direction of the commercial function. Simon has been instrumental in growing the Story Homes supply chain and developing framework agreements to support the long term partnerships held with subcontractors. Simon has qualifications in Construction and Quantity Surveying from Blackpool and Fylde College and Northumbria University.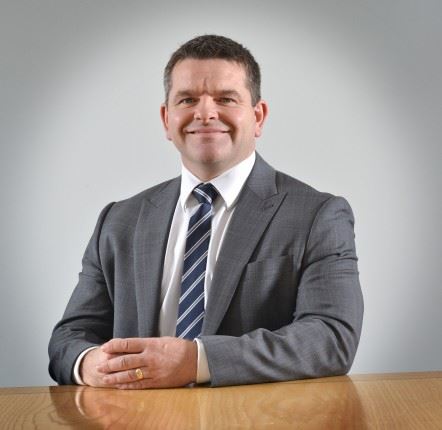 Frank Lincoln - Production Director
Frank Lincoln, Story Homes' Production Director, is responsible for ensuring quality standards across the company's developments nationwide. Frank's experience has seen him lead construction teams, commercial departments, technical teams and customer services. He has a track record of excellence in production with significant experience working for a number of major homebuilders to deliver exceptionally high standards. Frank started his working career as a joiner before moving into site management.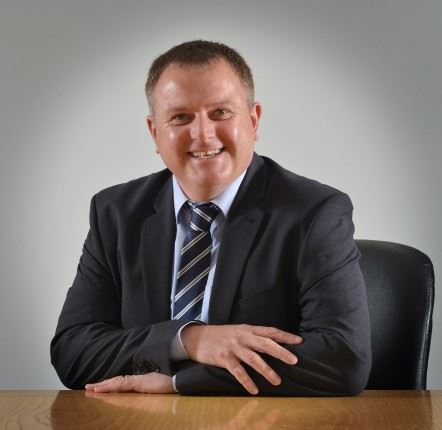 Paul Fleet - Land Director
Paul Fleet, Land Director, is responsible for the acquisition of land for Story Homes' developments. His experience in choosing the right area to build new properties has been instrumental in Story Homes' expansion over the past few years into Lancashire, the North East and Southern Scotland. Paul's approach has seen Story Homes gain a reputation for fast and flexible decision-making, maximum value and overall an honest and straight-forward approach in its land acquisition.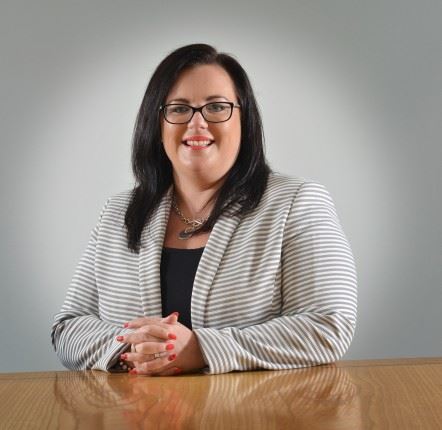 Louise McGuckin - Sales Director
Louise McGuckin is Sales Director for Story Homes and responsible for delivering the Story Homes sales strategy and implementation of its customer care experience. In addition to strategic leadership Louise leads Story Homes' dynamic team of sales executives. During her time with Story Homes, her career has progressed quickly from sales manager to become a member of the senior management team.Louise has gained significant industry experience throughout her time with the company, playing a key role in several initiatives launched by Story Homes. These include a new sales training programme and the roll-out of the Government's national Help to Buy scheme, which has been a key driver for the company's growth. Moreover, she has witnessed the firm win several industry awards, such as Best Home in Scotland and a number of prestigious UK Property Awards. She was instrumental in Story Homes' retention of its 'Five Star' rating in the home building industry's annual customer satisfaction survey, which has been secured for three consecutive years, and saw Story Homes scoring higher than many national competitors.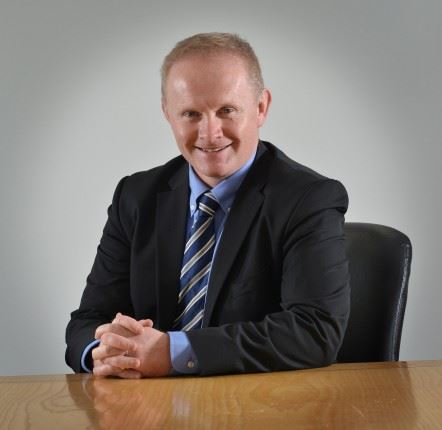 Stuart Marshall - Finance Director
Finance Director Stuart Marshall leads the finance function for Story Homes, working with the Chief Executive and senior management team to develop and deliver strategic, financial planning and business planning processes. Stuart holds a Masters in Accountancy from Aberdeen University and has an ACA with the Institute of Chartered Accountants in England and Wales. Stuart was headhunted to join Story Homes in April 2014, excited to make the progression to a big entrepreneurial company with an aspirational product.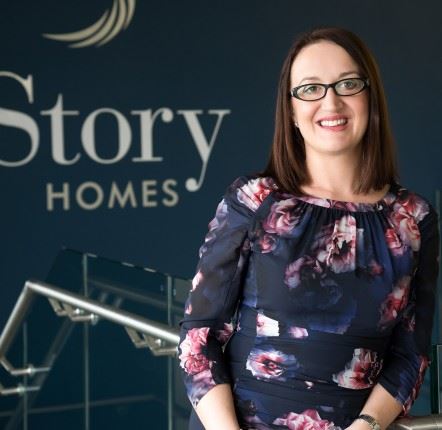 Fran Stott - HR and OD Director
Fran Stott, HR and OD Director for Story Homes, is responsible for securing more than £1million to invest in a people development strategy over the next business plan period. Fran, who joined Story Homes in 2014, was responsible for developing Story Homes' first ever dedicated HR team following the legal separation of Story Homes from its sister company Story Contracting, with whom HR responsibility was previously shared. Fran has significantly contributed to Story Homes' growth with her considerable experience gained from previous employers, including Nestle, npower and Vodafone. Fran is supporting the business to meet many of its challenges through the development of in-house learning and development programmes, and apprentice and graduate programmes. Fran and her team have also taken recruitment activities to new levels, with more than 130 directly employed colleagues recruited to Story Homes last year alone.