The weather has been fantastic recently and we are now almost ready for the roofs to go on our show homes.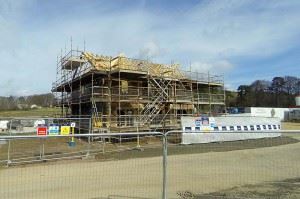 Plot builds are now under way and we'll keep you posted on their progress.
Michelle has been busy in her new marketing suite and we have seen several plots sell recently. To find out why our customers love their Story Homes so much, here are some of their lovely comments.