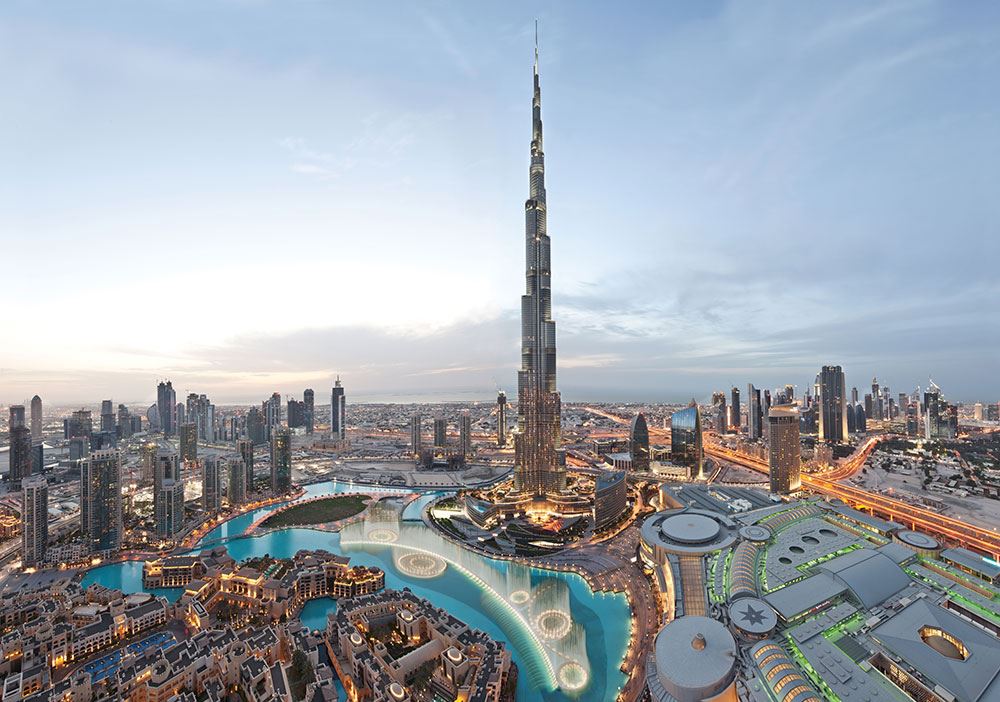 Where in the world could you find a seven-star hotel, visit a series of 200 man-made islands shaped like the countries of the world or climb the world's tallest building?
Where else but Dubai – the latest go to destination for UK holidaymakers looking for exotic luxury, opulence and adventure.
Fly with Emirates from Newcastle or Manchester and the experience begins the minute you step into the airport.
After a fabulous journey you'll arrive in Dubai, a truly international oasis, with scores of architecturally magnificent hotels forming a crescent along the coastline of calm warm sea – a resort offering everything from fine dining and nightlife to sightseeing and sport.
Visitors to Dubai may feel a bit of a culture shock. As well as meeting residents from every corner of the earth they will mingle with traditionally dressed Gulf Arabs in their dishdashas and abayas.
Dubai's cosmopolitan atmosphere means that adjacent to the super extravagance of the brand new hotels and designer boutiques you'll find age-old souks where visitors can brush up on their haggling skills – and just a few kilometres into the desert camels roam free.
Hospitality plays a key role in Dubai culture, especially to strangers or newcomers, so visitors should not be surprised to be invited to join an Emirati family for refreshments. And when shopping for carpets or jewellery in particular, tea will arrive almost the same time as you do – and, of course, it's polite to accept Dubai tradition like this graciously.