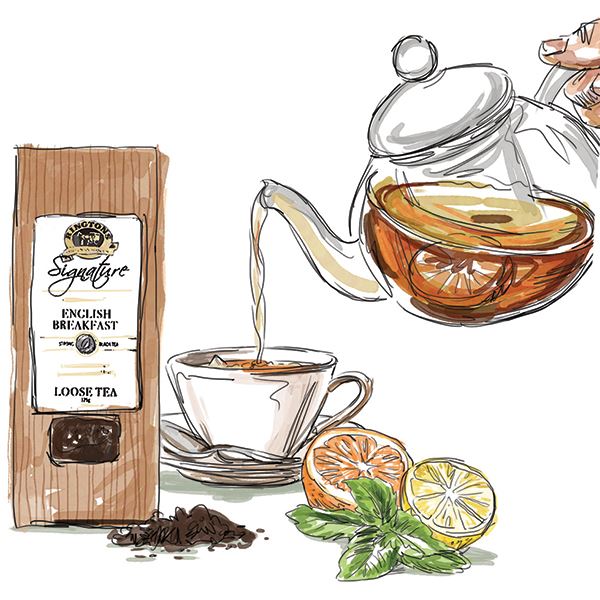 Ringtons Citrus Iced Tea is a light and refreshing drink, perfect for a refreshing drink alternative to your usual hot cuppa.
Try using Ringtons Samovar Orange Spice Tea from Ringtons collection of speciality teas. The infused orange peel adds an extra dimension to this delicious drink.
For more information visit http://www.ringtons.co.uk/
Discover the recipe below:
300ml Ringtons black tea, sweetened to taste
75ml orange juice
50ml lemon juice
Ice cubes
Fresh sprig of mint to decorate
Brew the tea to taste and put in the fridge to cool.
Once chilled, add the orange and lemon juice. Serve in tea cups with ice cubes and garnish with fresh mint.