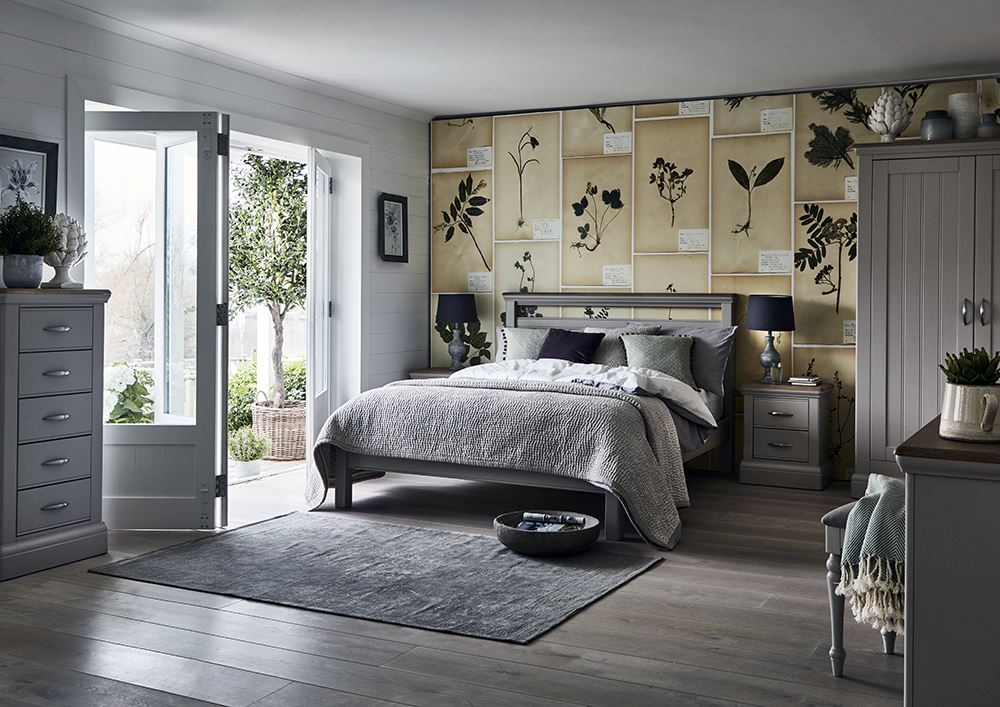 Spring has arrived, which means that now is the perfect time to refresh and revamp your home.
March is also National Bed Month, so what better excuse to get rid of that heavy winter duvet and inject a little spring-inspired style into your bedroom?
We've teamed up with Barker and Stonehouse to bring you some bedroom styling tips for the new season.
Update your Bed Frame
A beautiful new bed frame will instantly transform your bedroom.
If you want to achieve an on-trend look, velvet is huge news for spring 2017. An upholstered velvet bed frame will add a stylish and sumptuous edge to your interior.
Wooden frames are so versatile and look great all year round. For a contemporary appeal, choose a painted finish in soft grey or stone.
Refresh your Bedding
Fresh new bed linen not only feels great at bed time, but is an easy way to update your look. If you're on a budget or want a quick fix, simply switch up your bedding each season.
Pretty floral prints are perfect for spring and reflect this year's botanical trend.
Alternatively, for a classic spring-time look, crisp white linen and stripes always look amazing.
Add Stylish Accessories
Finally, add a fabulous finishing touch to your bedroom with accessories. A few well-chosen items will accentuate your look and make it unique to you.
Transform your sleeping space with cushions and throws in soft spring hues that compliment your bedding and decor. White, grey and pastel shades are perfect for this time of year.
Rearrange your bedside table and add a pair of matching bedside lamps to bring the room together.
For an easy update, a vase of fresh flowers will make a lovely spring addition to your dressing table.
To shop the latest bedroom furniture and accessories visit https://www.barkerandstonehouse.co.uk/bedroom/