Story Homes builds high specification, luxury homes, with stunning finishes in stunning locations; making them the natural choice for our customers. To help us grow our business and continue developing traditional homes of quality and character, we are constantly looking for forward thinking and hard working individuals seeking a career in house building and property development.
Working for Story Homes offers job prospects in Cumbria, North East England, Lancashire and Southern Scotland. We have many opportunities for those seeking new challenges and career progression. In return we offer competitive salaries and a structured career path along with first class benefits. Find out more about working for Story Homes below:
About us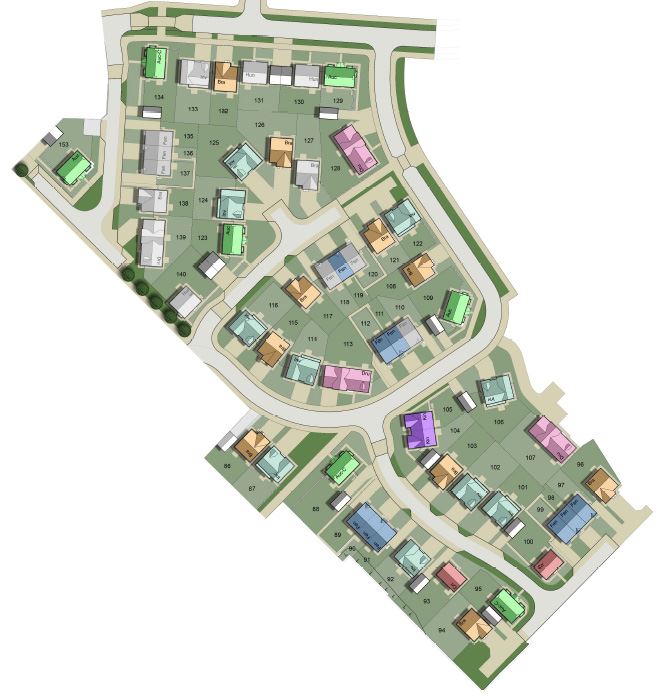 Thanks to our reputation for excellence, including exceptional levels of after sales customer care, our business has grown and continues to thrive. As the market improves and we grow into new geographical areas, we are growing our team to help us deliver our quality developments.
We have enjoyed success since 1987 and the growth of the business is continuing. The current phase of growth has seen us almost double the number of homes we are building and selling year on year. This growth wouldn't be possible without the success of each and every one of our teams, from the land team securing great locations, to the planning team achieving positive planning applications and our design team creating stunning street scenes where people want to live.
In 2012, with over 100 staff, the business delivered 150 completions on seven sites.

In 2013, with 130 staff, the business delivered 251 completions on nine sites.

In 2014, with up to 150 staff in two offices, we are targeting 400 sales across 15 sites.

In 2015, we expect to have more than 21 live sites and sell more than 500 homes with the support of 160 staff.
Be inspired - hear from our leadership team
Statement from the Chairman - Fred Story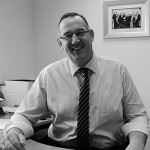 "Story Homes is an entrepreneurial, family owned business that has been successfully building aspirational and quality homes since 1987. We have an absolute focus on our customers and understand the needs of aspirational home owners. We recognise the real business benefits of producing developments that people are proud to live in and that our company is proud to produce. We win awards but to us quality and value make great business sense. Story Homes is focused on strong and sustainable future growth and expansion. There is an enormous potential market for our product and we intend to meet that demand with strong geographical growth over the coming years. As a business we are committed to continually reinvesting and using our strong financial position to own or control our signifi cant land assets. We already have a substantial 'land bank' and in 2012 secured a £25 million bank facility to help grow the business at an average rate of 50% each year for the next four years, a substantial and exciting challenge! In securing our future position we want to ensure our positive forward thinking culture and company values are maintained. We are totally focused and committed to the development of our people and take only the best from the corporate approach. The house building industry has many obstacles and challenges but at Story Homes we overcome these and still retain a focus on the end product and the customer. We invite you to join us in meeting our challenge."
Statement from the Chief Executive - Steve Errington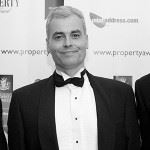 We have built up a well earned reputation for building quality homes on aspirational developments in desirable locations. Having successfully secured a rich pipeline of new development sites in Cumbria, South West Scotland, North East England and  Lancashire, we are rolling out an ambitious growth plan. We have made signifi cant investments in our new Aspire people programme and in new IT systems such as Anaplan (Management Information System) and R4G (Land Development and Data Management System) and we have secured a new head office in Carlisle. Key to the success of our business plan will be the people. Our employees are at the forefront of everything we do and we need high calibre, passionate and dynamic colleagues to join our team. This is an opportunity for personal and career development in a successful and growing company where we value our culture and reward and recognise achievement.
Meet our people
Andrew Hewson - Design Manager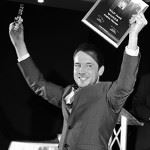 Andrew has worked at Story Homes for more than 10 years. He originally applied for the post of Design Technician after seeing an advert in the Cumberland News; a role he did for 3 years. Since then he has progressed through the company, undertaking the roles of Design Coordinator (2 years) to become Design Manager, a job he's been doing now for just over a year. Andrew likes the work ethic and drive of the company, and staff relationships in working together to achieve the company's goals. He says the best thing about his job is having the ability to affect and influence the Story Homes product.
Adam McNally - Development Planner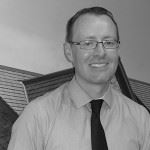 Adam is a fully qualified Development Planner at Story Homes and he joined in autumn 2013. He previously worked at Eden District Council Planning Department for 10 years. He was attracted to Story Homes as he has an enthusiasm to help provide much needed quality and sustainable housing and to broaden his skills base in a reputable local housing company with greater focus on place shaping. Essentially he secures planning permission for new development proposals which can take many months if not years of planning to secure. He works with key stakeholders including Local Authorities and Parish Councils and coordinates a development team of in-house and external professional consultants.
Mark Irving - Site Manager
Mark has worked at Story Homes for 14 years, starting as a bricklayer. Since then he has worked his way up to be  voted one of the regions top site managers in 2012. After this promotion to Site manager, he attended Carlisle College and studied part time for five years to get a Diploma in Site Management. During his career he has won several awards including a prestigious Quality Award in NHBC's national Pride in the Job competition for his management of our fl agship Story development in Dumfries. Mark displays excellence in technical knowledge, consistency in the build process, leadership and organisational skills. He was selected from over 18,000 site managers across the UK to win one of only 400 Quality Awards, and he is currently managing Story Homes biggest ever development, Crindledyke Farm in Carlisle.
Janet Carruthers - Land Buyer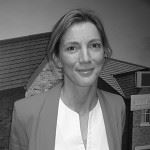 After having qualified as a Chartered Planner she took the position of Assistant Planner with the Company, and ten years later she continues to be very happy working for Story. Within a few years Janet was promoted to Planner, then Senior Planner and most recently has started a new role as Land Buyer for the Cumbria area. Janet commented 'From the outset Story Homes was challenging and interesting, and from day one I have felt part of a fantastic team. The company takes an active interest it the development of its staff, and trains them to develop their strengths. Story Homes is a dynamic, growing company and the Story Homes team are great fun and a pleasure to work with'.
Hayley Blair - Part Exchange Manager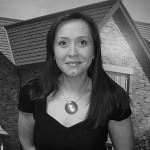 Hayley has worked for Story Homes for nine years having initially come here after her father, who also works for the company, made her aware of a potential career  opportunity. Initially she worked part time whilst studying for a degree in Business Management at University. Upon leaving University, she worked in some admin roles for Story Homes at head office before being promoted to Sales Adviser. During her eight years as a sales adviser, Hayley sold at Parklands Village, Hadrian's Rise, Turnstone Park, Summerpark, The Woodlands, Birkbeck Gardens, Clifton Hill Gardens and Magellan Park. She has recently been promoted to Part Exchange Manager and is now based full time at Head Office with a responsibility for part exchange properties across all of our developments. Throughout her time here, our Sales manager Susan, and Head of Sales Louise, have both been great mentors for her and she has learnt a lot from them both. Hayley enjoys the opportunities available to her, the benefits for staff and the product that we sell to our customers. She has a strong belief in the brand and the quality of our homes, and enjoys helping customers purchase their dream home.
Why work for us?
Hear from our HR Director, Sharon Benson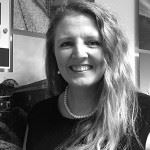 At Story Homes we believe that the only way we will fulfil our potential as a business will be to ensure that we fulfil the potential of all of our people.
We want to be a great place to work, offering career development opportunities for all colleagues and believe that our Aspire People Programme will support this goal.Aspire was developed with involvement of all colleagues and outlines the 'employee deal' in fair exchange for hard work, productivity and great performance.
We believe the 'deal' for working here is critical to attracting, retaining, engaging and motivating talent to drive our ambitious growth plans. Aspire defines what GREAT looks like across all aspects of employment here at Story Homes; from recruitment, induction and career development right the way through to rewarding and recognising great performance.
We want capable, engaged and motivated colleagues who will get behind the brand and work together to deliver our ambitious business plan. If this sounds like a business you want to be part of, then we want to hear from YOU.
Benefits of working for us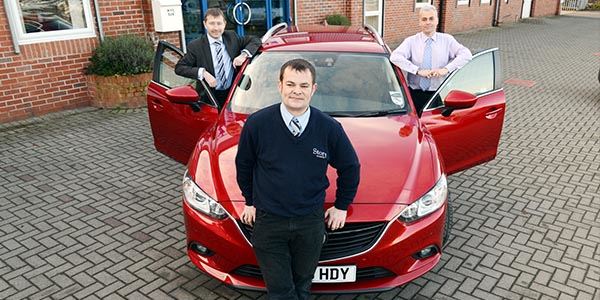 As well as being a great place to work, we offer a package of incentives to support you in your new role. These include:
• Competitive salaries
• Bonus scheme
• Development/Training
• Company car (where applicable)
• Pension
• Death in service (only salaried)
• Holiday sacrifice scheme
• Quarterly incentive scheme (salaried)
• Annual reward and recognition through the STAR Awards
Values, behaviours and culture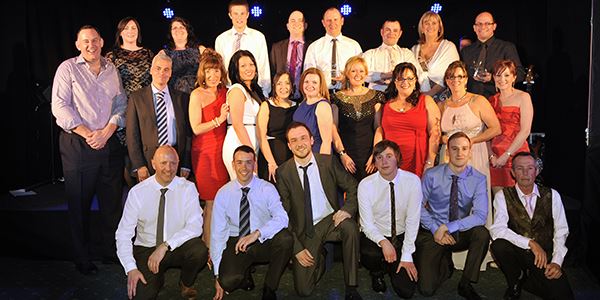 Culture is one of the main aspects of working life at Story Homes. As a team, we pull together to make each and every project a success. Teamwork, communication and fun are key elements of our working day and we all regularly share in our joint successes. A Story Homes person will aspire to live our core behaviours:
• Customer excellence
• Passionate about performance
• Constructive and progressive
• Belief in the Story brand
• Respectful team player
• Professional and straight forward
• Safety aware
Join our talent pool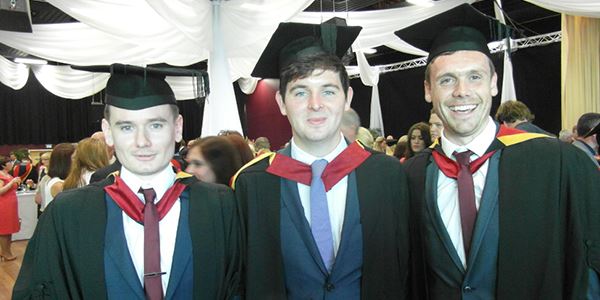 We are always looking for the right people to be part of the Story Homes team and look to recruit driven and talented individuals across all parts of the business, from our numerous sites to our Head Office. If you would like to register your interest in becoming part of the Story Homes team, please send us your CV using the contact details below. We will be in touch when any suitable vacancies are added to discuss further.
Human Resources Department,
Story Homes,
Burgh Road Industrial Estate,
Carlisle,
CA2 7NA
Email: recruitment@storyhr.co.uk
Current vacancies
Our current vacancies include:
Download our recruitment brochure
To download a copy of our recruitment brochure, please click here.