Story Homes has been the proud sponsors and supporters of a number of local sporting clubs this year.
Story Homes has a long history of supporting local sporting clubs and organisations. The financial aspects of sport can often lead to a lack of involvement and Story Homes shows emphatic support of local sport clubs in rural and often isolated communities.
Clubs who have benefitted include Carlisle Cricket club, Carlisle Ladies Rugby team and Aspatria RUFC.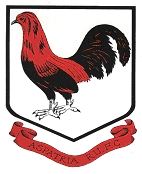 In the case of Aspatria RUFC, Story provided the players' shirts and took the opportunity to have a number of boards around the pitch.  
As an active member of the communities we develop in, Story Homes aim to benefit those who would otherwise miss out.  Our positive relationships created through sponsorships enables local clubs to promote healthy living and recruit sports enthusiasts from a young age.  By taking away some of the financial burden placed on the clubs, membership goes up and the local community benefit.
As well as financial support in sponsorship, Story's have also been known to provide professional advice such as ground maintenance requirements.  This specialist knowledge is a way of us aiding in the maintenance of community facilities.