Simon and Kim moved in to their four-bedroom detached home at D'Urton Manor at the end of March and Kim gave birth to their beautiful baby boy Sebastian on the floor of their en-suite only six weeks after moving in!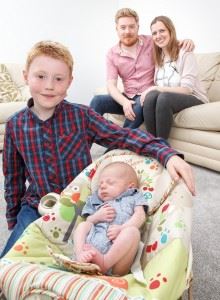 Kim said: "I was three days overdue and we'd been taking photos of my baby bump just before I went to bed. When I woke up I was feeling nauseous and we just assumed that I may have eaten something that had upset my stomach. We had no idea that our baby was on the way!
"Simon rang the hospital to check and was told that it would be a few hours before anything would happen. But then my waters broke and I wanted to push. Before we knew it I was on the floor and Simon was delivering our baby whilst the midwife was on the phone.
"I cannot believe that less than two hours after waking up feeling uncomfortable Sebastian was born and in our en-suite!"
The couple bought at our D'Urton Manor development after looking around a number of other developments in Preston. They wanted to move into a new build and travelled across the North of England to look around our show homes. The couple liked a few house types including the Taunton at Brookwood Park and originally put an early bird on The Mayfair at Waterside in Cottam.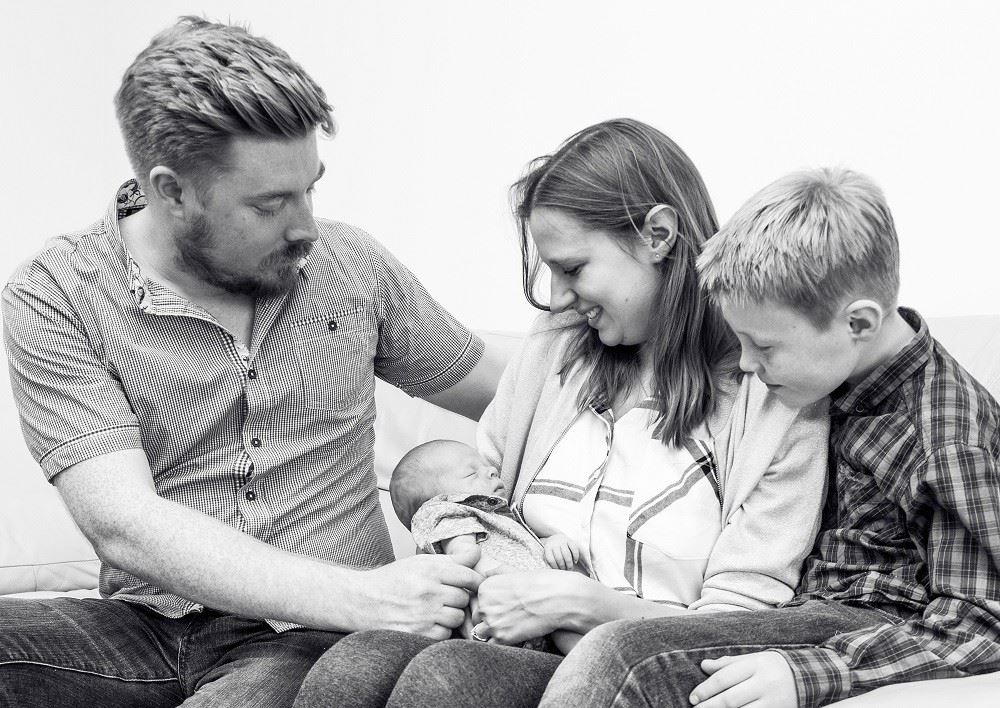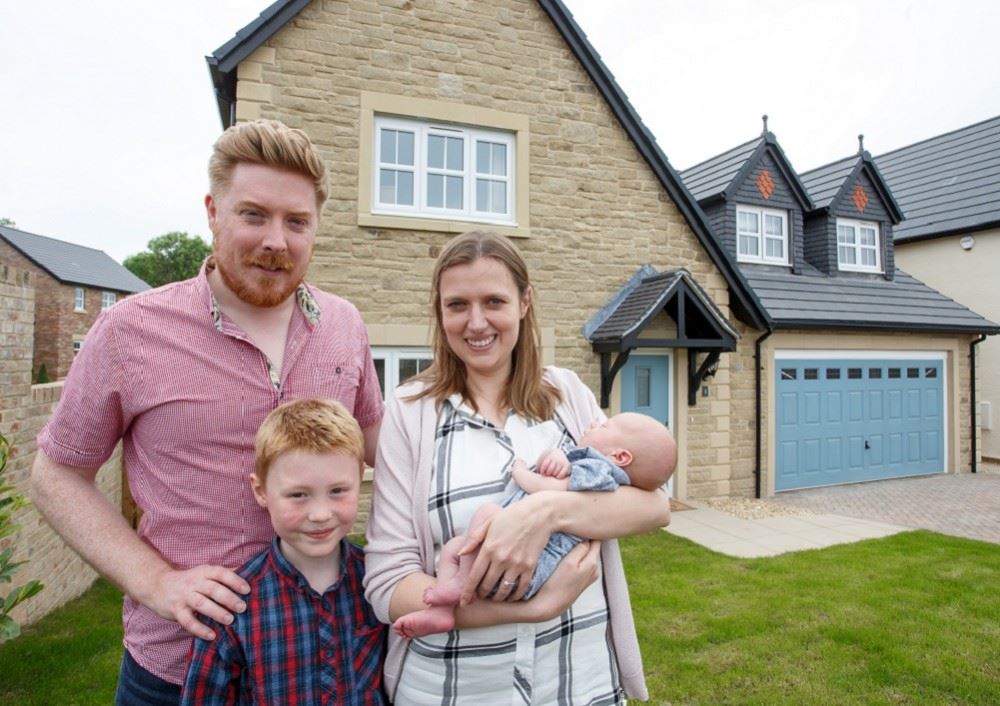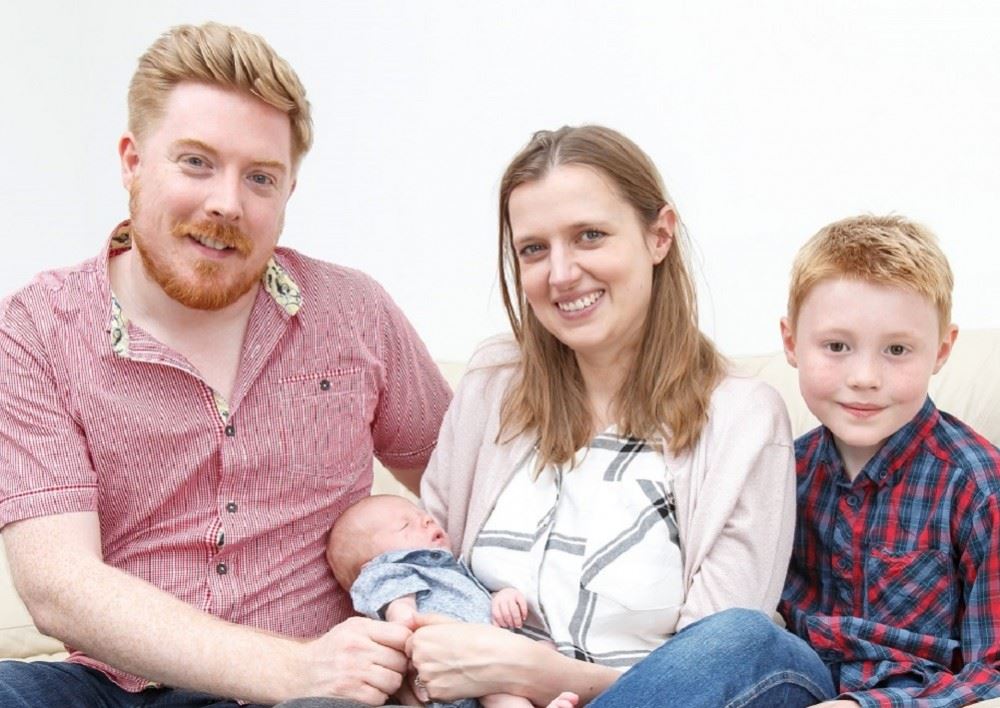 Simon said: "I really like the size and space in these homes. One feature we fell in love with was the gallery staircase and we really wanted this in our new home. We had put down an early bird at Waterside but when I chatted to Tom, the sales executive at D'Urton Manor, and told him what we were looking for he said that The Salisbury was the home for us!"
The four-bedroom Salisbury offers space and design as soon as you open the door with a feature gallery hallway. To the rear of the property is a large kitchen, dining and family room with high specification 'A' rated appliances included as standard, and a separate utility. This is the perfect space for a growing family or for entertaining. The lounge is at the front of the home as well as the integral double garage. Upstairs are four double sized bedrooms with the master and bedroom two both having an ensuite.
"We really like the layout of this house and the additional features that really give it the wow factor. From the gallery hallway, the kitchen and family room which will be the heart of our home to the master bedroom, which is so spacious with dormer windows and a large en-suite," continued Simon.