Our colleague Stacey Gray, based at our head office in Carlisle, has rapidly progressed from Graduate Buyer to Assistant Buyer since joining us two years ago, and has ambitions plans for the future. We caught up with Stacey to find out more about her career path and why she chose Story Homes.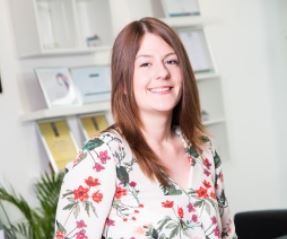 Why did you decide to go down this career path?
Before joining Story Homes I was at university where I did a degree in Business, specialising in marketing for the last two years. When I finished I wasn't sure what I wanted to do so I started to do some research. Buying appealed to me – it looked interesting and something that I could apply my skill set to.
What first attracted you to Story Homes?
A friend of mine worked for Story Contracting and they mentioned that Story Homes was looking for candidates for its Buying Graduate Scheme. When I started to research the company I was really taken with the strong family values – it looked like the sort of place I could see myself working.
How did you find the Graduate Scheme?
It was challenging but I enjoyed it. I was given a lot of responsibility from day one which helped me to build my confidence and learn lots in a short amount of time. I also got the opportunity to work with other departments across the company which helped to develop my business knowledge and experience.
How are you hoping your career will progress?
I'm currently doing my CIPS Level 4 diploma in Procurement and Supply which is a formal qualification to help me progress in my career. I am aiming to become a Buyer and then hopefully go onto a management position.
What do you enjoy about working at Story Homes?
It is a great place to work with excellent values that I really live by. The family value is so important and I think it is demonstrated well in my team.
Story Homes is always striving to deliver high quality products. I take great pride in my work and I always aim to achieve high standards both at work and in my personal life.
For more information about careers at Story Homes, visit our careers website and take a look at our current vacancies.