Advice for first time buyers on Help to Buy
August 2017
We speak to Mark Finch from Mortgage Pathways about how Help to Buy can help first time buyers to purchase a Story Home…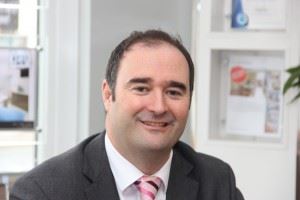 What are the main things that first time buyers need to consider when preparing to buy their first home? 
Get organised: When applying for a mortgage, especially for new build properties, try to be as organised as possible prior to applying. Documents which lenders usually ask for include passports, proof of address dated in the last three months, last three months of payslips, bank statements and proof of deposit.
Access your credit file: During the process of applying for a mortgage, lenders will look at your credit file to see what loans and credit cards you have outstanding. It would be helpful to understand what is showing on your credit file.
Direct debits:  Small missed payments will have an effect on your mortgage applications.  It does not matter that you have just made the payment a day late; lenders will look at the credit file and make a decision to lend.  Ensure that all credit cards or store cards are set up with a direct debit to ensure that at least the minimum payment is made.   
Improving your credit score: Use credit. Many people think this means carrying a balance on a credit card each month, but that is not the case. It would be better to clear the credit card each month.  You basically have to prove that you can handle credit responsibly.  Therefore, if you have a limit of £2,000 and you only spend £150 but pay it all back in full each month, this looks much better than having a credit card with a £2,000 limit and a balance of £1,950, where you only make the minimum payment each month.
Electoral roll: Ensuring that you are registered on the electoral roll will increase your credit score.  Lenders will use it to help verify who you are.
Your income: Check your payslips before you apply for a mortgage.  When a lender asks for your basic income, only tell them your basic income.  The additional incomes all need to be broken down.  Different lenders will treat each income in a different way.
Get a decision in principle before you reserve a property: It would be advisable to ensure that you can get a mortgage and also take the time to understand mortgages before you reserve or offer on a property.  Once you reserve or offer things move very quickly.  You do not have the time to think about your options. With a new build property, you will usually have to exchange contracts within four weeks.
What are the key features of Help to Buy which can help first time buyers get on the property ladder?
With Help to Buy, the Government lends you up to 20% of the cost of your new home, so you only need a 5% deposit and a mortgage of 75%.  You are not charged interest for the first 5 years, and you can repay this loan at any time.
See below a breakdown of costs using the example of a two-bedroom semi-detached or linked home, the Hawthorn, at Story Homes' Paddocks View development in Middleton St George:
Purchase price: £139,950
Deposit: £6,998
Help to Buy loan: £27,990
75% mortgage: £104,962
Monthly payments would be approximately £344, based upon a 30-year repayment mortgage on a two-year fixed rate, sourced on lowest rate.
Note: This is an example used for illustrative purposes only. Actual figures may vary.
How can the Help to Buy ISA help first time buyers with their deposit?
You can use the Help to Buy equity loan scheme alongside the Help to Buy ISA if you are a first time buyer. The government will essentially boost your savings by 25%.
The Help to Buy ISA is available from a range of banks, building societies and credit unions. The accounts are available to each first time buyer, rather than each household. This means that if you are planning to buy with your partner, for example, you could receive a government bonus of up to £6,000 towards your first home.
Save: Save up to £200 a month into your Help to Buy ISA. To kick start your account, in your first month you can deposit a lump sum of up to £1,200.
The minimum government bonus is £400, meaning that you need to have saved at least £1,600 into your Help to Buy ISA before you can claim your bonus. The maximum government bonus you can receive is £3,000 – to receive that, you need to have saved £12,000.
Receive bonus: When you are close to buying your first home, you will need to instruct your solicitor or conveyancer to apply for your government bonus. Once they receive the government bonus, it will be added to the money you are putting towards your first home. The bonus must be included with the funds consolidated at the completion of the property transaction. The bonus cannot be used for the deposit due at the exchange of contracts, to pay for solicitors, estate agency fees or any other indirect costs associated with buying a home.
What associated costs do first-time buyers need to consider?
Many lenders understand that in a number of cases, a family can afford the monthly payments on a mortgage but they struggle to raise the deposit plus all costs associated with moving, including stamp duty and solicitors' fees.
Also keep an eye out for special offers from the developer such as 'home of the week' which sometimes offers stamp duty or additional incentives on certain plots.
Are there any benefits to buying a four-bedroom detached Story Home as a first property, as opposed to a flat or smaller three-bedroom property?
The purpose of speaking to a mortgage advisor is all about planning for the future. Yes, mortgage rate and repayment costs are important, however it is more about what your future plans are and where you see yourself.
Purchasing a flat may cost less each month but, whilst property prices are lower in the region, it makes sense for me to look for the biggest property you can comfortably afford.
With the Government providing so much support through Help to Buy, it is making it easier to buy a family home.
It's worth bearing in mind that each time you move you will have additional costs, including stamp duty, solicitor costs, estate agent fees – all of which are not cheap.  Move a number of times and you will easily be spending thousands just in fees.
Discussing your options with someone is always beneficial just to allow you to make informed decisions.  Do not overstretch yourself, but clearly if you purchase a house over a flat and it is still affordable then you may not need to move again in the future when your family starts to expand.
What are the next steps that first time buyers considering buying a Story Home should take?
Speak to your development's recommended financial advisor as new build mortgages are very different from mortgages that are available to the second hand market. Do your research and make sure you choose the right option to fit your situation.
Disclaimer: All financial examples are indicative and subject to change. All information in this article is provided as generic advice and Story Homes accepts no responsibility for action taken as a result. Contact a recommended financial advisor for expert advice.