Plans have been submitted for a development of up to 90 new homes on land south of Low Road in Halton, Lancaster, with associated infrastructure.
Our proposals would create a sustainable and integrated development that would make an important contribution to the district's housing supply.
We will use local sub contractors and suppliers where possible, delivering economic benefits and job creation back into local area.
Story Homes' development planner Martin Nugent said: "We are seeking outline planning consent for a new development of up to 90 homes on land south of Low Road, Halton. This follows a public consultation in February with the local community.
"We are renowned for designing high quality homes throughout the North West and for our striking street scenes on our developments. In the design of our proposal we have paid careful attention to the local area's different forms of development, architecture, appearance and material and these will be highly visible when travelling around the development creating a unique sense of space. Wherever possible, we will use local materials on the properties and elsewhere on the site too."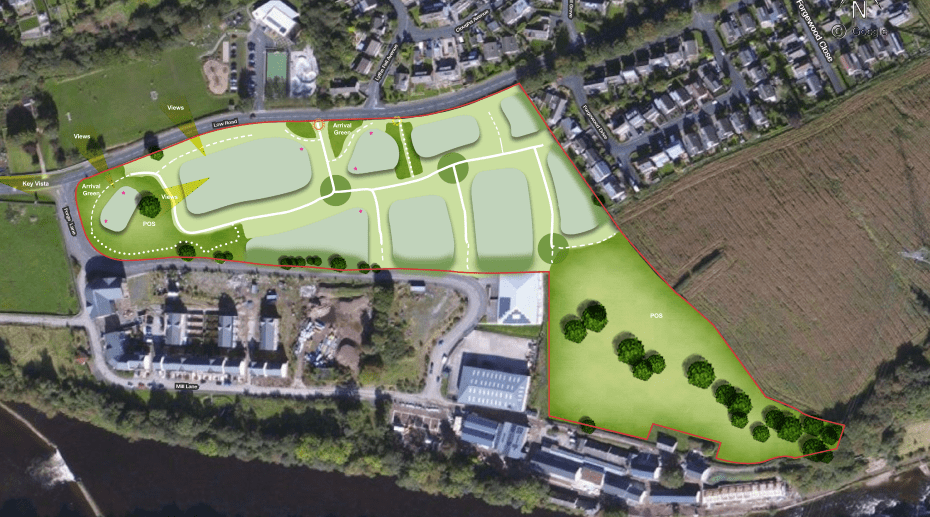 Lancaster Council council has identified Halton as a 'sustainable rural village' in their existing Development Plan, and as a 'sustainable settlement' in their emerging plan for the district. Public open space, biodiversity enhancements and boundary planting are also offered as part of an attractive and well connected proposal.
A decision on the outline planning is expected in Summer 2017.
You can also view the plans at Lancaster County council website.