Story Homes has launched the ASPIRE people development programme to help colleagues achieve their best.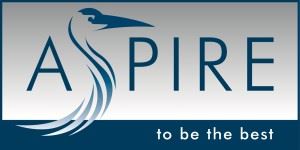 ASPIRE brings a focused process for setting objectives and targets for colleagues and developing and rewarding them accordingly, in line with a core set of behaviours, designed by all colleagues.
All Story Homes' colleagues are recruited in line with the behaviours and are these values are woven throughout the development process. Our core behaviours are:
• Customer excellence
• Passionate about performance
• Constructive and progressive
• Belief in the Story brand
• Respectful team player
• Professional and straight forward
• Safety aware
ASPIRE upholds the company ethos and ensures that there is a collaborative effort in the success of the company. The ASPIRE programme is a framework broken down into manageable and measureable sections for all employees to aim for in their approach to work.
Each year, colleagues work with their line manager to set their objectives, including specific targets and measures. Each quarter, colleagues' performance is marked against these objectives and colleagues who exceed expectations are entered into a motivational quarterly prize draw for a significant prize.
Training and development is then identified in line with the performance appraisal, ensuring that the business can meet its needs while colleagues are given every opportunity to progress and move forward in their career.
For more information about working for Story Homes click here.