Confidence in residential property market continues to grow
October 2016
The Royal Institute of Chartered Surveyors (RICS) has announced this week that buyer enquiries are on the up for the first time since February, albeit slightly. This follows last month's prediction of a 3.3 per cent annual increase in house prices over the next five years.
RICS argues this 'significant turnaround' in buyer enquiries has come at a time where there is a slump in people putting their properties on the market, which has sparked debate on how long it'll take to see the day where the supply of new homes meets the demand for them.
Although it's not a new story for potential homeowners, the market's response has been to suggest that buyer confidence is slowly returning, following months of unrest and uncertainty surrounding the vote for the UK to leave the European Union.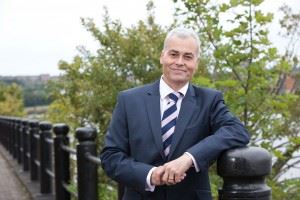 Steve Errington, our CEO, said: "We're certain that this increase in buyer confidence is the beginning of a positive phase for potential homebuyers and a future where more people can own their own home. This RICS data is positive news following the Government's Home Building Fund allocation of £5 billion too, but more must be done to encourage companies to build more homes.
"Last month we saw positive growth on our developments across the North West, North East and Cumbria, and this month sees a continued level of confidence in the region's prospects."