Congratulations to our Christmas competition winner
January 2017
Builder Bear has enjoyed his first Christmas at home with Wendy Gardner and her family after she won our Christmas competition.
Wendy correctly answered the question "What does the little boy find behind the curtains?" after watching our Magic of a Story Christmas video. The correct answer was b) black boots
She won a Builder Bear which arrived just days before Christmas.  Wendy's son Ben and his partner Bethany have just moved into their new Story Homes house at Dove Park in North Tyneside. They gave Builder Bear to their nephew James who clearly loves his new friend…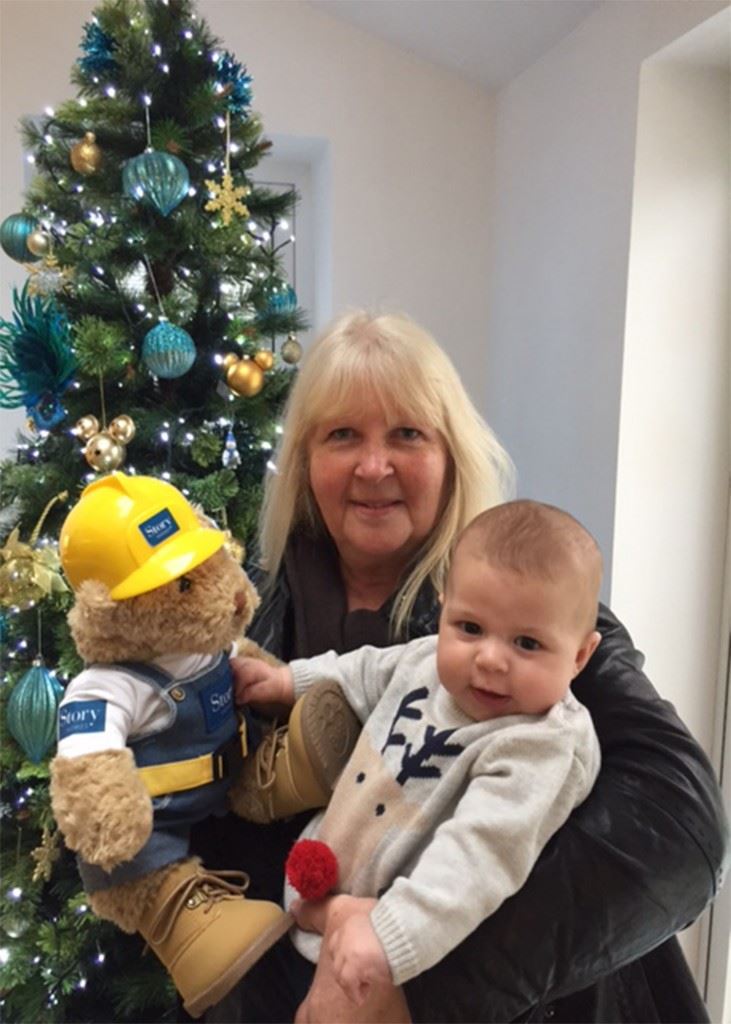 Congratulations Wendy!