Thanks to funding from Story Homes, Church Road Youth Club has been able to decorate Lower Harrington marina in a bid to win several competitions. The youth club's flower arrangements have recently been judged for both 'Workington in Bloom' and 'Cumbria in Bloom'.
The children aged between five and 14 who attend the youth club have been working hard to plant flowers in four boats and boat shaped planters which are placed along the marina. The project encourages the children to take part in outdoor activities and to respect their surrounding environment.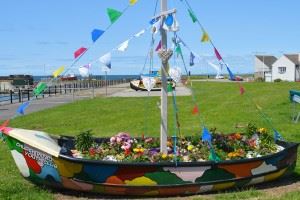 The boats are filled with flowers every year and the harbour is brightened up by the array of beautiful displays on show. The funding received from Story Homes helped to buy the flowers and all the associated costs for the planting.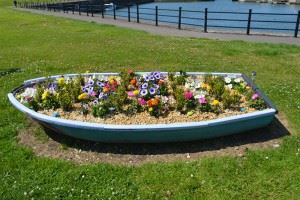 Charlotte Thompson and Gill Wilson are the leaders of the youth clubs and have been instrumental in planting and arranging the 'flower boats'. Charlotte said: "The children love taking part in the arranging and sorting of the boats – especially the messy parts like painting the boats at the start of the season and watering the plants when they are in.
"We would like to thank Story Homes for providing this funding. The money has really helped us out as we wouldn't have been able to buy what we needed without it.
"We are hoping to win one of the competitions this year which would be exciting for everyone!"
Story Homes had a development close to the marina, Whins Farm Close in High Harrington and takes a keen interest in the local area close to where its sites are. With many community projects underway, the business prides itself on maintaining and encouraging activities for local children to take place. For more information click here.