'I've shown you my house – can I see yours Prime Minister?'
A three-year-old boy has been on a trip-of-a-lifetime to see what life is like in 10 Downing Street.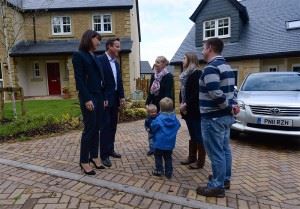 Little Christopher Lambert sent a letter to PM David Cameron after meeting him at his new house in Lancashire/Lancaster earlier this year – he asked him 'You have been to my house, please can I come to see yours?'
And, much to his delight, he received a letter back inviting him and his family to visit Number 10.
During the visit the family were taken on a private tour of the residence by the Head of the House. They were shown around the Cabinet Room, where the PM holds his Cabinet meetings, the White Drawing Room, which is often the backdrop to TV interviews, and the Terracotta Room, which contains many famous works of art.
Christopher had met the PM with his mum Claire and dad David when the Prime Minister was visiting Story Homes' High Wood housing development during the closing stages of the election campaign.
After his meeting with the PM, the youngster was so excited that he asked his parents to write to him asking if he could visit 10 Downing Street to see where he lives.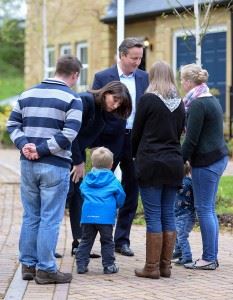 Claire said: "Before he came to High Wood we explained about how important Prime Minister is. Christopher waved at him when he arrived and he came over to speak to him. Mr Cameron was really lovely and crouched down to Christopher's level and spent time asking him questions.
"After the visit Christopher couldn't stop talking about it and asked if we could go to London to see where he lived, as he had seen our house. We were thrilled when they said 'yes'.
"When we arrived at Downing Street we were taken through security and told to knock on the door. It didn't feel real, it was as though we were visiting a film set.
"We were taken to the Cabinet Room where Christopher was asked to sit on the Prime Minister's chair, the same chair which Winston Churchill made the declaration ending World War II.
"It was such a privilege to be shown around Downing Street, it is so steeped in history and it is something that we hope will stay with Christopher for the rest of his life."
Built on the former Lancaster Moor Hospital site, High Wood is a sustainable community of three, four and five bedroom homes with a mixture of detached, semi-detached, terraced and town houses using a mix of natural stone, render and brick.