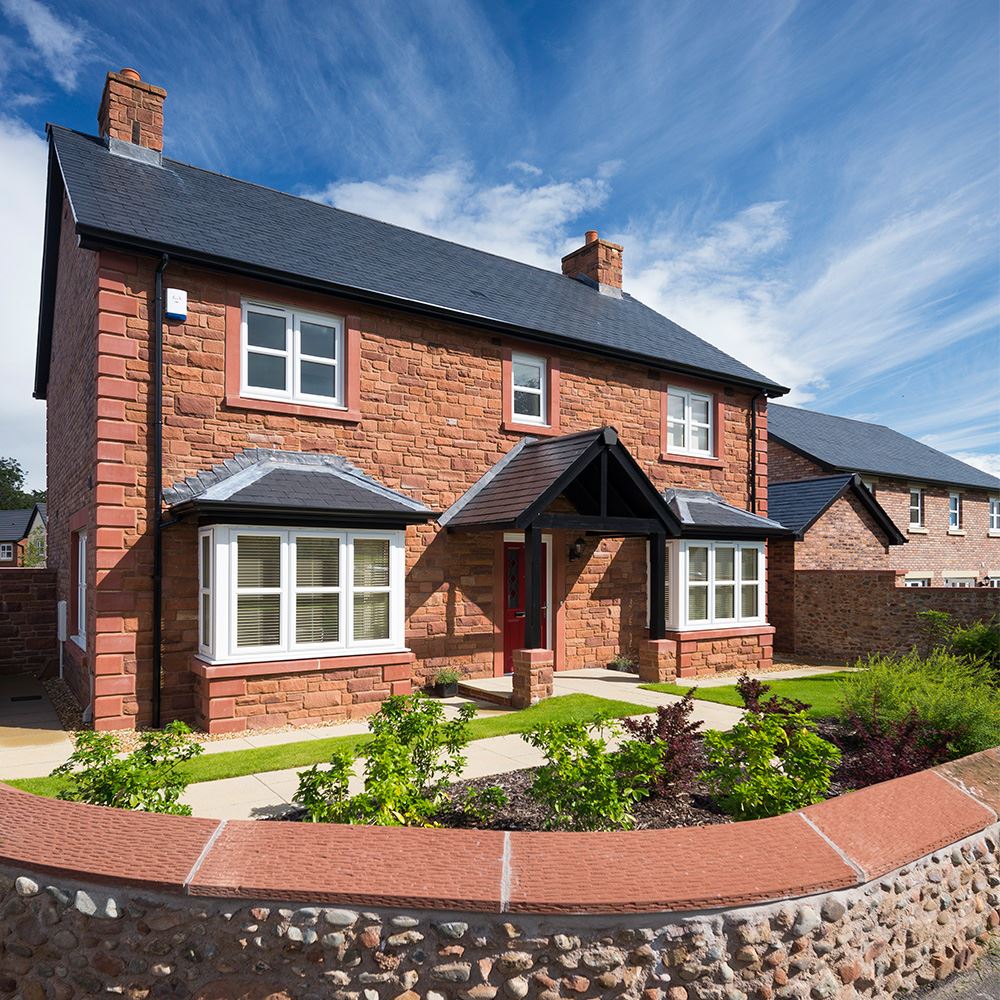 Two announcements this week suggest that the Government will make housing one of its main priorities in 2017.
First, Housing and Planning Minister Gavin Barwell announced a £6million fund to help deliver 14 new 'garden' villages across England. These new kinds of developments have been designed to alleviate concerns around large-scale schemes taking over existing towns. Some of the planned developments – in areas across the country from Cornwall to Cumbria – will turn smaller hamlets into larger communities, while others will expand existing towns on nearby land.
The Government funding boost is intended to provide "additional resources and expertise to accelerate development and avoid delays" said Barwell. A further £1.4million to support the delivery of three larger garden towns in Aylesbury, Taunton and Harlow & Gilston will bring the total number of new homes to 200,000.
One of the garden villages, St Cuthberts, will be built just outside of Carlisle in Cumbria.
The second announcement will see thousands of starter homes being built on brownfield sites across the country this year as part of the Starter Homes Land Fund.  Given the green light by Barwell this week, these "decent, well built homes with gardens" will be built exclusively for first-time buyers between 23 and 40 years old, available at a discount of at least 20 per cent below market value.
The initial waves of first-time buyers will be able to move into their own properties in 30 locations nationwide by 2018. Local authorities – which include Northumberland, Middlesbrough and South Ribble Borough Councils, as well as the Greater Manchester Combined Authority – were appointed according to their ability to deliver to an efficient construction schedule, as well as previous experience in housebuilding.
Each local authority partnership will work closely with the Homes and Communities Agency (HCA) to identify and take forward further land opportunities for the fund. It is expected that a further 200,000 homes will be built as part of the scheme by 2020.
Our CEO, Steve Errington, welcomed the news: "These two announcements mark an excellent start to the new year as the Government demonstrates a commitment to addressing the housing crisis. The Starter Homes Land Fund provides a great opportunity for thousands of first-time buyers to take their first step onto the housing ladder.
"I'm pleased to see that, subject to genuine local support, the new garden towns and villages will assist with the creation of new communities with green space, good transport links and high quality affordable homes at their core.
"The next priority will be for local authorities to work with partners to develop the necessary infrastructure. New developments not only deliver homes, they also bring new jobs and facilities and a big boost to local economies. It is a very positive step in the right direction."