Househunters looking for a new home in Preston are invited to come along to a mortgage advice event on Saturday 17 February from 10.30am to 5.30pm at our D'Urton Manor development.
The event is open to anyone looking for a new house in the area and aims to show people how a range of schemes can help those who may be stuck in a chain to unlock the door to a brand new Story Home. Financial experts from New Homes Mortgages will be on hand to help buyers through the buying and mortgage process.
Designed to help those who have an existing property to sell, our popular HOME scheme is available for customers who are looking for a new home but don't have a buyer for their current property. The HOME scheme allows customers to reserve their dream home whilst we arrange for two Estate Agents to value their property and put it on the market. The HOME scheme is also available with Help to Buy.
Sales manager Clare Wilson said: "It's a new year and what better way to start by getting some expert financial information at our mortgage advice day and securing your dream Story Home.
"Moving home is a really exciting time and we have a number of schemes and incentives available to help our customers get on and move up the property ladder.
"Our HOME scheme offers peace of mind and takes the stress out of the moving home process. They give growing families who are looking to upsize a helping-hand buying their new home."

This weekend is a great opportunity for customers to view the beautifully designed show homes, offering a first-hand look at these high quality new build homes. Each of the homes has an abundance of space as they have been designed to meet the demands of modern living. With relaxing lounges, high specification kitchens, creatively thought out bedrooms and beautiful gardens, these new homes should not be missed.
Clare added: "We've a range of three, four and five-bedroom homes available and we look forward to welcoming customers this weekend to find out more about buying a new home through our popular HOME scheme and also Help to Buy – no appointment is necessary."
Retirees, Alec and Christine bought their home off plan after falling in love with their four-bedroom detached Winchester home as soon as they saw the plans for it.
The couple bought their new home using our HOME Scheme. The scheme allowed the Coulton's to reserve their new home, whilst we arranged for Agents to value their home, put it on the market and helped to secure the best possible price.
Christine said, "I wanted a house that we could love and felt like home instantly. I love the design of the Winchester as it has the space we are looking for both upstairs and downstairs. The room we love the most is the kitchen, dining and family space. We love entertaining our family and friends and tend to congregate in the kitchen, so this has become the heart of our home and it's just the perfect place to entertain when we open the French doors on to the back garden.
"The sales executive and site team have been brilliant. They've taken us through the HOME scheme step by step. We haven't bought a new home for nearly 40 years, so it was all new to us and we were delighted when our home sold within days using their HOME scheme. The site team were on hand to help as we moved in too.
"We were amazed at what comes with the house and I feel like we have been able to add extras, personalise our home and customise it to our requirements."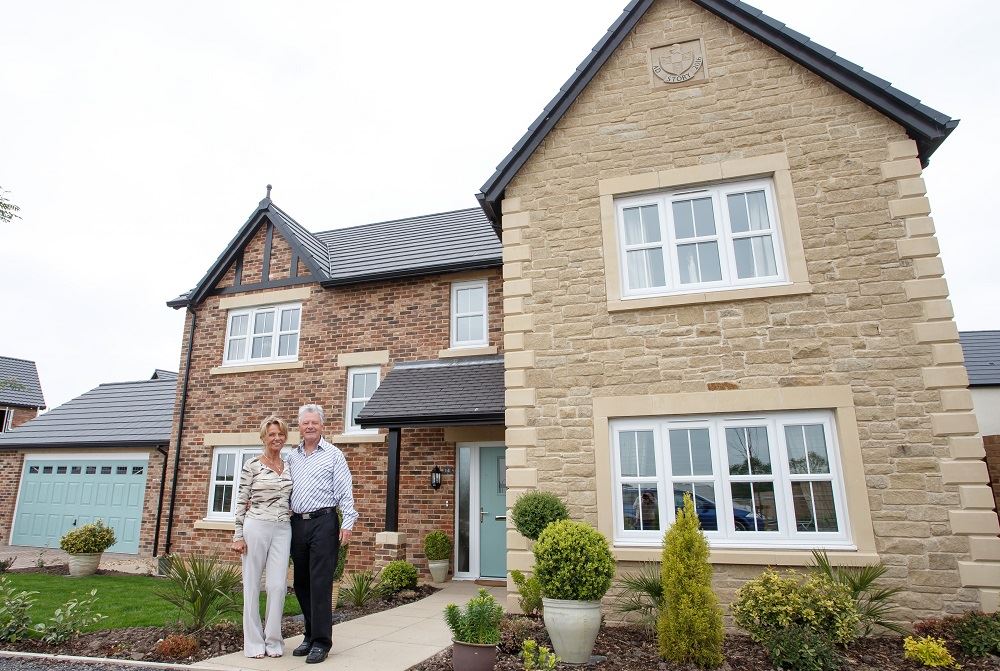 D'Urton Manor is ideally located on the edge of Preston and has a mix of stylish three, four and five-bedroom properties. There is a wide range of property types available including terraced, semi-detached and detached houses. As well as boasting high specification interiors the homes will feature attractive exteriors incorporating stone, brick and render, adding to the charm of the area and creating the stunning street scenes for which Story Homes is renowned.