New development opens in High Harrington, Cumbria
October 2013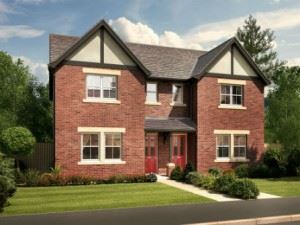 The much anticipated Whins Farm Close development opens in High Harrington today, offering stunning new build homes for sale in West Cumbria.
Award Winning Story Homes' newest development now has a sales cabin on site, with sales adviser Carreana Taylor on hand to help you buy your dream Story Home.
Whins Farm Close is a stunning development of 2, 3 and 4 bedroom homes, located on the edge of High Harrington village, near Lillyhall. The 75 houses have been designed with a number of finishes, including local stone, brick and render.
The bungalows, detached and semi detached properties all have Story Homes' traditional appearance and high quality finish, with lots of extras included as standard. Prices vary, with current availability starting at £235,950.
Work has started on the site, with the first homes due for completion in early 2014. The beautiful 'Warwick' show home, a four bedroom detached family house, is due to open in February 2014.
A pre launch event was previously held for more than 380 people who had registered early interest in Whins Farm Close. The exclusive preview, held at the Hunday Manor hotel on Thursday 17th and Friday 18th October saw a queue of people at the door, with a number of couples buying three and four bedroom homes within the first hour.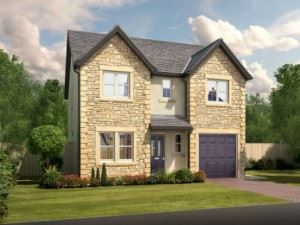 Louise McGuckin, Head of Sales said: "Demand for new homes at Whins Farm Close has been high and we have seen a lot of early interest. Customers are telling us that they have been waiting for us to build Story Homes in this part of Cumbria for a long time as it is ideal for commuting and offers stunning scenery and access to local amenities.
"Story Homes houses live up to their reputation for high quality and a high specification finish both inside and out, making them beautiful and practical homes to own. Buyers at Whins Farm Close will not be disappointed with their new home on this development."
To view availability, prices and house types, please go visit the Whins Farm Close development page.
The Whins Farm Close sales cabin is open between Thursday and Monday, 10.30am – 4.30pm. For more information, contact sales adviser Carreana Taylor on 07980749151 or email whinsfarmclose@storyhomes.co.uk.