A development of 283 new family homes in Cottam is set to be launched this weekend.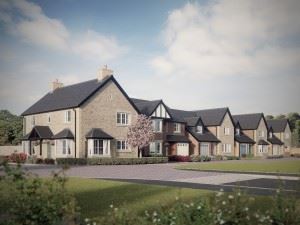 Visitors to our Waterside development will have the chance to reserve their new home when the marketing suite on site opens for the first time.
A lengthy list of people have already signed up to find out more about the development and will be amongst the first to attend to find out more.
The site of new build family homes located to the south of Cottam Way and north of the Lancaster Canal, includes a mix of high quality two, three, four and five bedroom properties with 26 different house types on offer.
Up to 30 per cent of the homes will be classed as affordable and designated for rental or sale for local residents, in line with Preston City Council policy.
Once completed, the full site will also include, retail, commercial and community facilities including children's play areas, open space, landscaping and associated infrastructure such as footpaths, cycle routes and ecological mitigations measures.
Cottam is the third of 11 development sites owned by the Homes and Communities Agency (HCA) which are being developed as part of the Preston, South Ribble and Lancashire City Deal.
The City Deal is an agreement between Lancashire Enterprise Partnership, Preston City Council, South Ribble Council and Lancashire County Council, along with central government and the Homes and Communities Agency (HCA). It will deliver nearly 17,000 homes in central Lancashire over the next 10 years.
Sales Manager Clare Wilson says the weekend will provide a great opportunity for people to see what Cottam has to offer.
Clare said: "We are very excited to be launching our high quality homes at Cottam.
"Cottam is just a short distance from the beautiful countryside of the Ribble Valley, whilst also being in easy reach of all the amenities that Preston city centre has to offer.
"We have a fantastic reputation for designing and building high quality homes which are in keeping with the character of the local area and we have already won national awards for our homes in Lancashire. We are sure that visitors to our launch event will not be disappointed when they find out about the high specification and extras included as standard."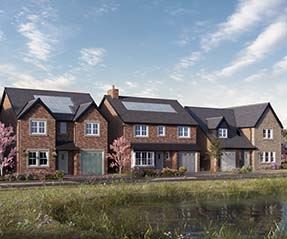 We have pledged to contribute more than £1.6m towards local education as part of an agreement between Story Homes and City Deal and will also be spending around £1.4m on funding other improvements in the local area, which includes; spending £390,000 on the Tom Benson Way Cycle Lane and making a £960,000 contribution to public transport and £60,000 to Guild Wheel improvements.
The development will also create a number of employment opportunities for local contractors, with positive knock on effects for the local supply chain and other local businesses and services.
The marketing suite on site will open at 10.30am on Saturday 2 April, it will then be open seven days a week from 10.30am to 5.30pm.
To find out more call 01257 443250 or email waterside@storyhomes.co.uk.