If you dream of living in a Story Homes property, you can now make use of the NewBuy mortgage indemnity scheme to make your dream a reality.
Story Homes can now help customers who previously struggled to buy a new build property, thanks to the Government's NewBuy scheme. This means that owning a high quality Story Home is more achievable than ever before.
Whether you aspire to live in a detached, semi detached or terraced home, have a garden, a garage and anything from two to five bedrooms, Story Homes is delighted to be able to help you find your ideal property.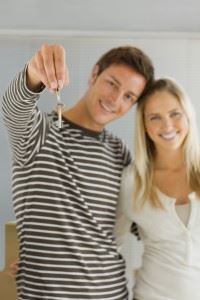 Story Homes' properties on all of our developments, including Crindledyke Farm near Carlisle, Grange Close in Wigton and Clifton Hill Gardens near Penrith, are all available under the NewBuy scheme.
NewBuy allows customers with a smaller deposit to secure their dream home, and unlike some other offers, NewBuy is open to all buyers and lets you retain 100% ownership too!
NewBuy overcomes the 'deposit gap' by offering a minimum 5% deposit, with lenders providing a 90-95% loan to value mortgage for buyers who meet the qualifying criteria. It has been widely reported that many buyers struggle to find funds for a deposit. The time taken to save for a deposit for a home has tripled in a decade, now taking 10 years across England.
Story Homes has teamed up with Nationwide and Halifax Bank of Scotland to offer NewBuy and our friendly sales advisers can give you advice and guidance about taking up the NewBuy incentive.
New homes completed prior to February 2014, up to the value of £500,000 are included in the offer. Anybody interested in NewBuy should find the property they wish to buy and then speak to the associated lenders to purchase the mortgage. If you are interested in finding out more about buying a Story Homes house through NewBuy, speak to one of our sales advisers, based on each of our developments, or email sales@storyhomes.co.uk.
Although the NewBuy offers only currently applies in England, Scotland has an equivalent product. Visit www.newbuy.org.uk for further details.