Our new site in Biggar has to have been one of the most picuresque places recently – the snow certainly made it presence felt but while looking beautiful it can hamper our works!
We are now able to progress the build of our show homes and from the pictures you can see that they are now starting to take shape.
We're hoping to have our Marketing Suite open within the next few weeks, in the meantime if would like to chat with Michelle, she can be found at RE/MAX Clydesdale. Call her now for an appointment – 07841 764712.
Sit back and enjoy the view …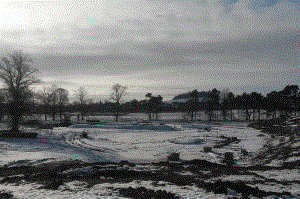 Work underway in the snow …