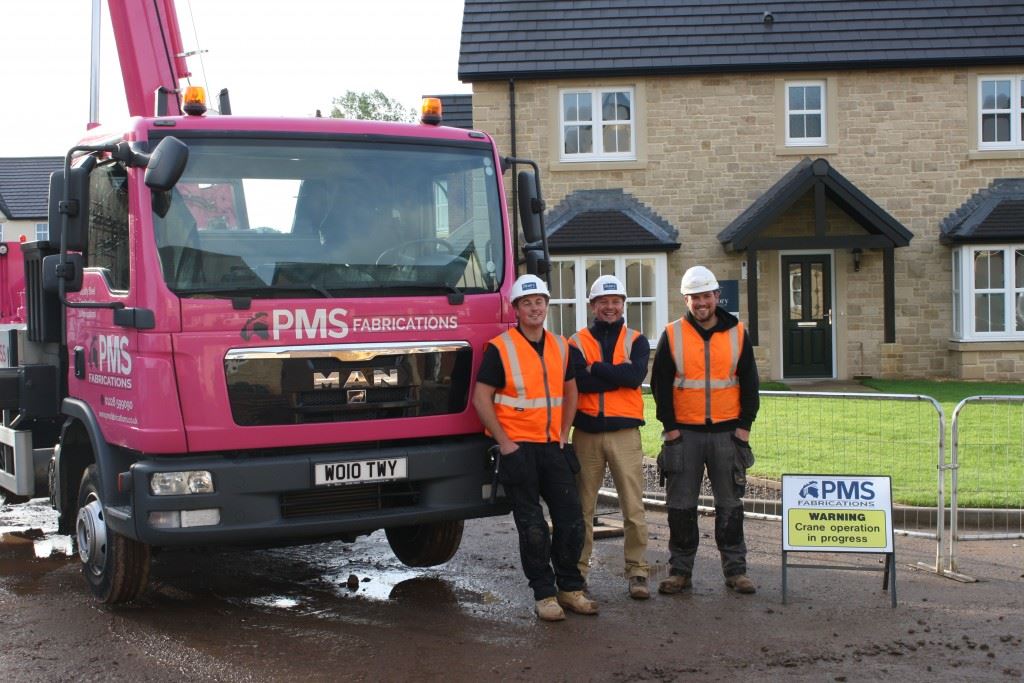 If you've been passing our sites recently, you may have spotted something a little out of the ordinary. A pink crane!
Our contractors PMS Fabrications Ltd are helping raise awareness and funds for Macmillan and Charlie Bear for Cancer Care. Colin their contracts managers partner, Elaine was recently diagnosed with a rare GIST cancer and is currently receiving ongoing treatment.
To show their support PMS have purchased a new crane and painted her pink, and a proportion of each hire of the machine will generate a donation to Macmillan and the Charlie Bear for Cancer Care charities.
Ian Storey Managing Director for Story Homes said: "It's an excellent idea and a pink crane certainly gets some attention, and starts a conversation as raising awareness is so important. Plus, it's great to see a company support their staff so wholeheartedly."
PMS staff have also pledged their support by signing up to take part in this year's Great Cumbrian run, another of our employees has pledged to donate one days wage from the cranes first hire, and their football team will soon be stepping out in their new pink strips helping raise awareness.
If you are able to support their fundraising efforts, please either donate online for either Macmillan or Charlie Bear for Cancer Care.
Any amount goes a long way towards funding the great work that these charities do and would be gratefully received.