Ringtons starts a new chapter with Story Homes
August 2016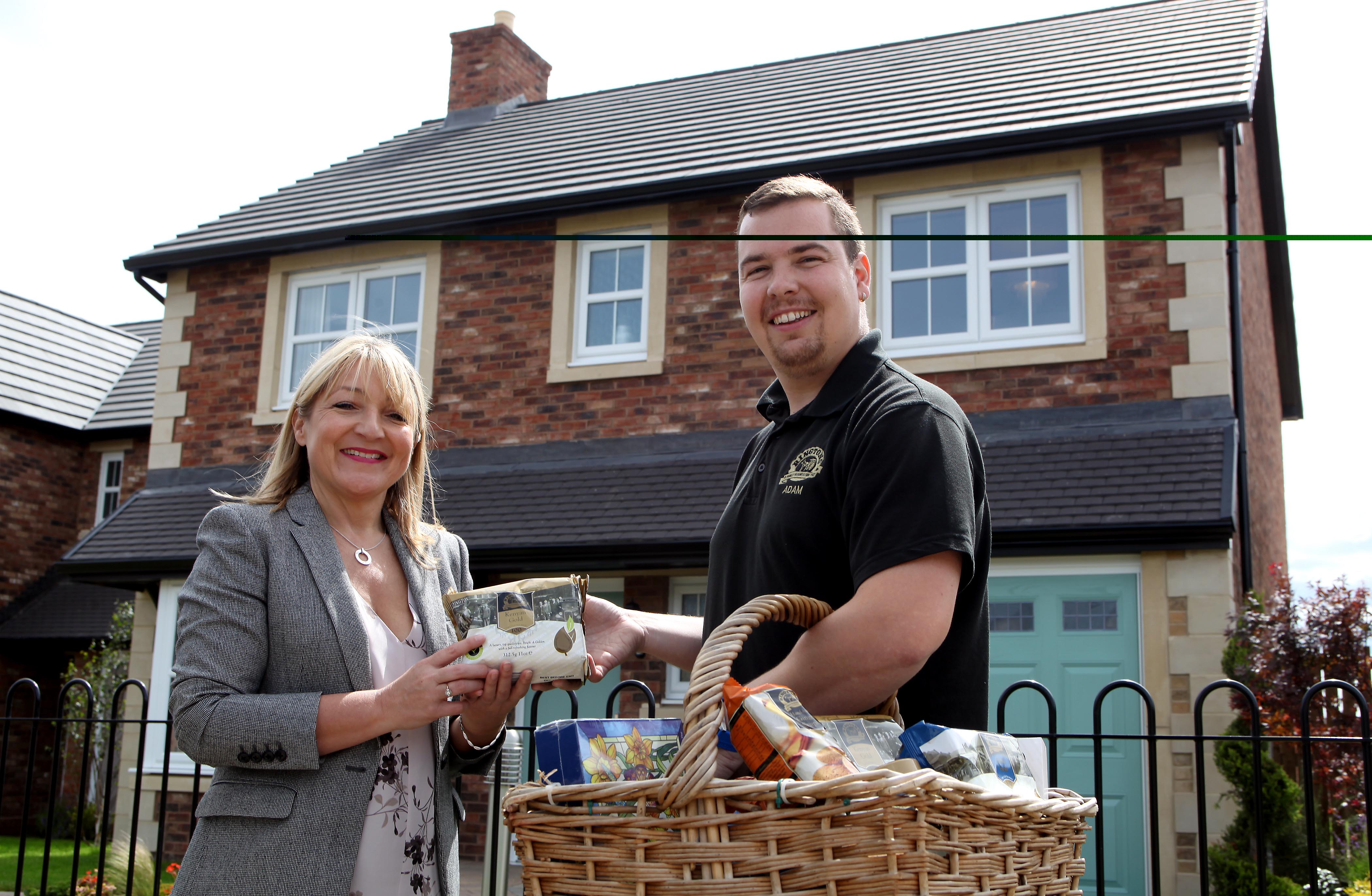 Story Homes customers in the North East will be able to enjoy a much-needed cup of tea in their new homes thanks to an exclusive partnership between Story Homes and tea and coffee merchant Ringtons.
The collaboration will see Story Homes customers receive a luxury welcome gift box on their moving-in day packed full of Ringtons products including tea, coffee, biscuits, hot chocolate and cups and saucers. Ringtons tea and coffee will also be served in the five north east sales offices of the award-winning home builder and the partnership will see the companies offer mutual support during site launches, events and promotional campaigns.
Renowned for its commitment to  building quality family homes with a high specification finish, the  Carlisle-headquartered Story Homes is growing rapidly into the north east with five existing sites in North Tyneside, Wynyard, Middlesbrough and Shotley Bridge and a further three sites which are set to open later this year in Crawcrook, Morpeth and Middleton St George.
Jon Malton, Divisional Director from Ringtons said: "There is nothing better than your first cup of tea or coffee after a busy day of moving into a new home, so we are delighted to partner with Story Homes to make sure its new residents are able to make their first cuppa a Ringtons one.  As a family business like ourselves, Story Homes has a very similar ethos and quality standards as us and is equally committed to being a pivotal part of the local community it works in, so a partnership between us makes perfect sense.   The affiliation offers us a fantastic opportunity for prospective Story Homes owners to try our products and let residents know our traditional doorstep delivery service is operating in their street too."
Anita Onal, sales manager for Story Homes in the North East, said: "We are so pleased to have partnered with Ringtons to offer this exclusive hamper to our customers in the North East. We want families to feel at home as soon as they move in to a Story Home, and what better way than with a fresh cup of Ringtons tea and a biscuit."