Schoolchildren at St Michael's CE primary school in Grimsargh are being encouraged to put safety first with the help of Story Homes' safety on site video.
Elston Park Site Manager Jamie Davies and its friendly mascot Builder Bear visited the school to deliver a Health and Safety workshop – A Safety Story.
The year one and two pupils, aged between five and six, were shown a video on site safety with messages illustrated by the developer's mascot Builder Bear who acts as a safety superhero to spread to word to children about the importance of staying safe around building sites. The children also had the opportunity to dress up in personal protection equipment including a hard hat and high-visibility vest. Other activities for the pupils included identifying potential hazards and different types of construction equipment in a workbook to accompany the video.
Head of Production, David Rimmer, said: "We know the importance of making children and young people aware of site safety. We have a responsibility to the communities in which we build to not only enhance the area but to minimise any disruption caused by our work – and this includes ensuring our neighbours are kept safe.
"With the half-term holidays approaching it was timely to remind them of the potential dangers on a building site."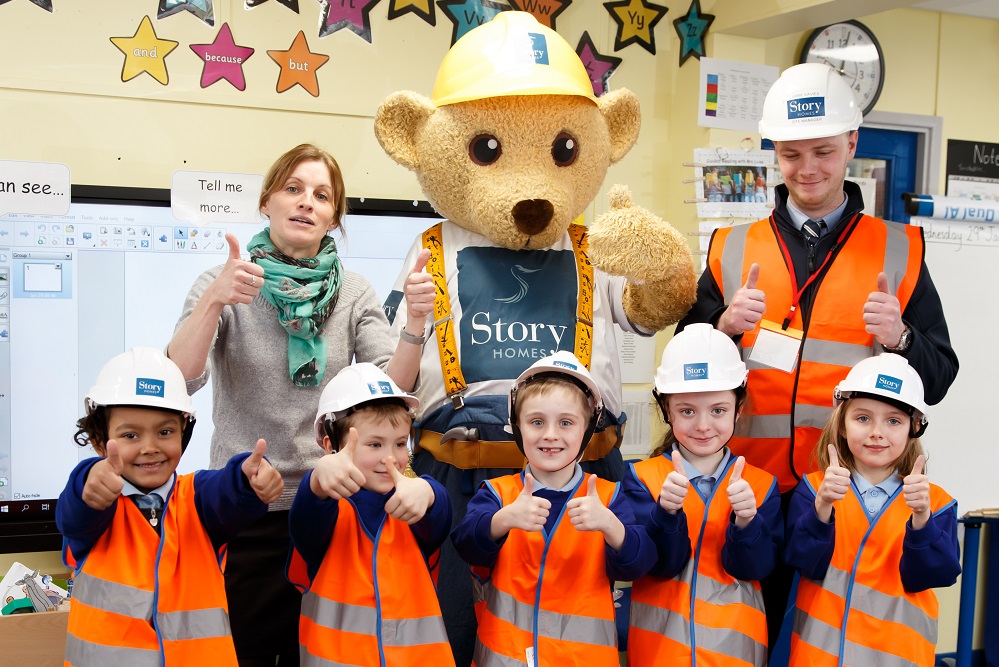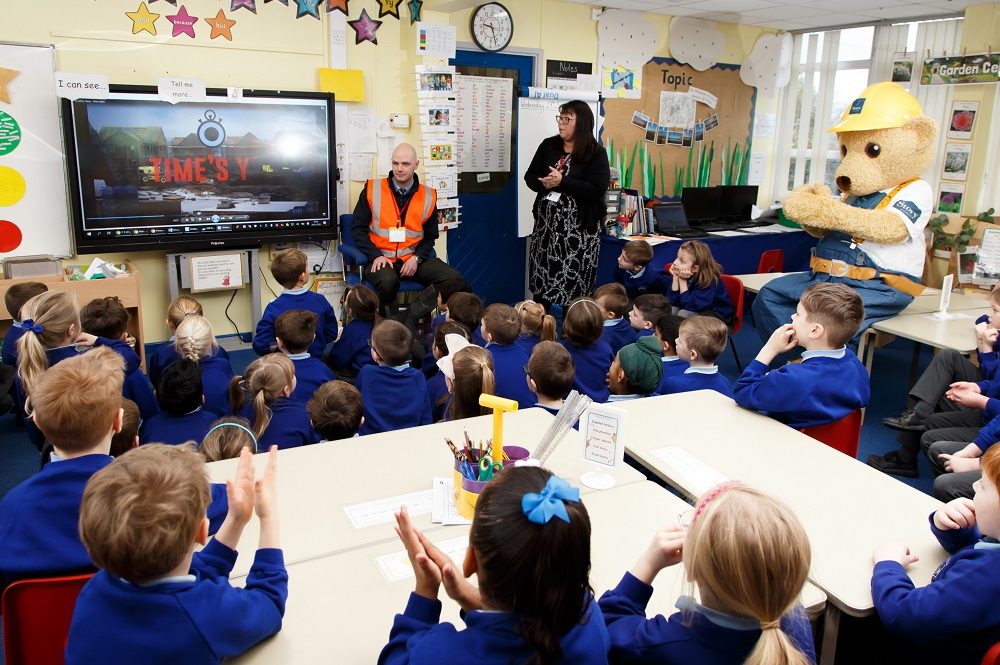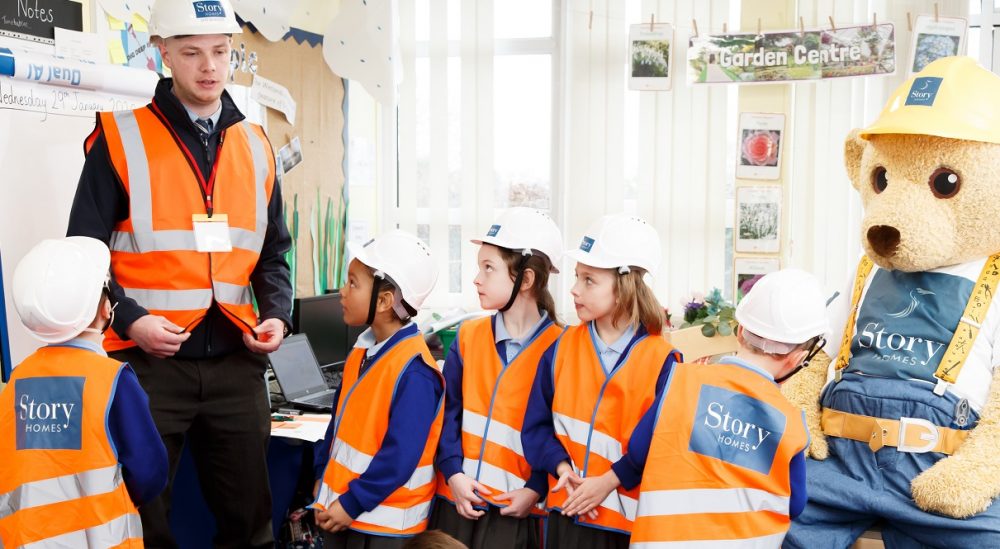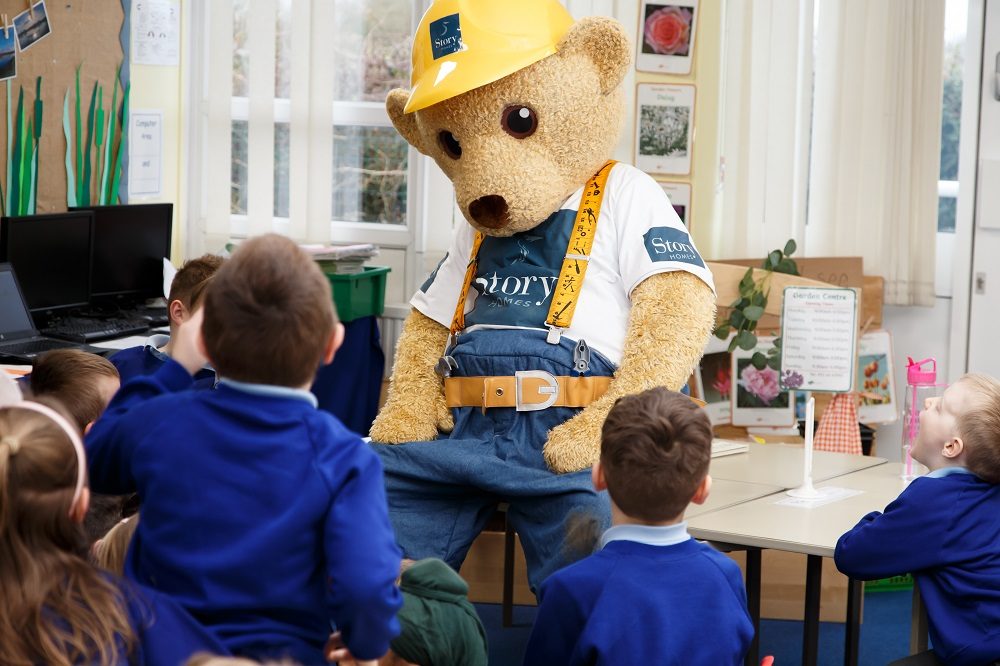 Michelle Warburton, Associate Headteacher at St Michael's CE said, "The children have really engaged with the topic of Health and Safety on a building site. I now have a whole team of Health and Safety experts to help me around school! We are very grateful to Story Homes and the very popular Builder Bear for delivering a vital safety message and a thoroughly enjoyable and informative visit."
Story Homes' Elston Park development offers a range of three, four and five-bedroom family homes and is located in Grimsargh, only minutes away from the school. The marketing suite is open Thursday to Monday from 10.30am to 5.30pm and show homes are due to open in Spring 2020.
If your school is near to a Story Homes development and you would like to register for a workshop, contact by email: communications@storyhomes.co.uk