The members of the Seaton Rangers youth rugby team are stepping out for the season in their smart new kit thanks to Story Homes.
The team, which trains at Station Yard in Seaton, will be taking part in this year's under 14 rugby league season and also entering county-wide cups.
A dedicated committee of five set up the team to not only promote the sport to younger players, but also to teach children team building skills, problem solving skills, and promote the benefits that rugby can have on both physical and mental wellbeing.
Team Coach, Marc Walker, said: "The support from Story Homes has been fantastic. The team are really proud of their new kit and they look so smart stepping out onto the pitch. It's really brought them together and certainly changed their mindset and approach to playing together as a team."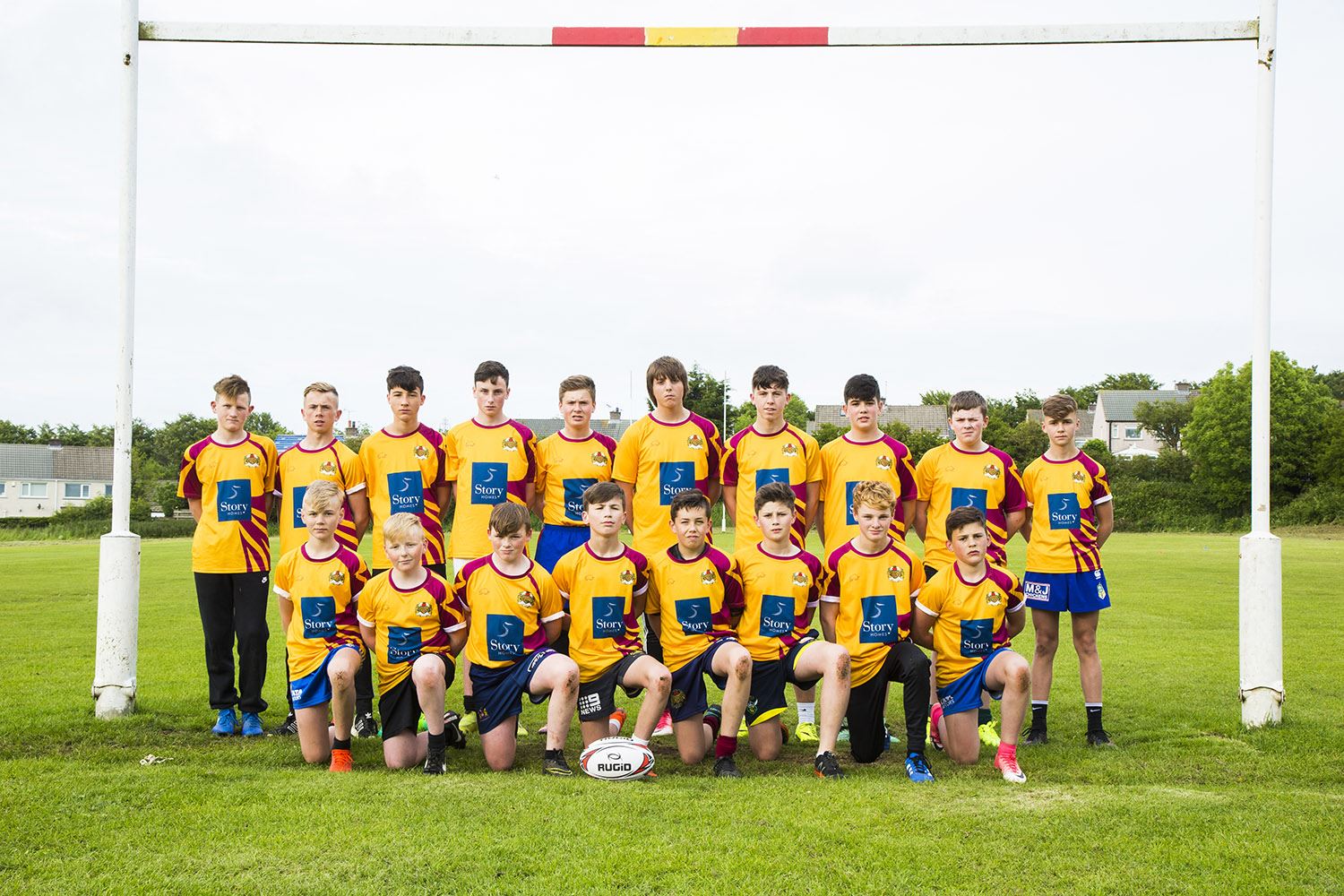 The children are part of Seaton Rangers ARLFC, a well-respected local and county-wide club. Recently, some of the children took part in a nationwide competition, known as the Rhinos Challenge, at Butlins in Skegness and represented not only their team, but Cumbria as a whole.
Managing Director of Story Homes in Cumbria and Scotland, Ian Storey, said: "We are delighted to be able to help this local youth team. The discipline and commitment that is required when training as part of a team are great life skills for young people to develop."
For 30 years Story Homes has built up a reputation for supporting the communities in the areas surrounding its developments. 'Future Story' is the company-wide scheme designed to support requests from local charities and community organisations. Its focus is on supporting communities in ways that add long term value, for example, by helping people to develop skills or confidence that will last them a lifetime.
The scheme is run on a quarterly basis and applications for the current round should be submitted online. Further information can be found in the Sustainable Story section of the website.