Stay safe in our marketing suites and show homes
October 2020
With everything that's going on, we understand that you might be feeling a little uncertain about visiting our marketing suites and show homes. We want to reassure you that we've made your safety, and our Sales Executives' safety our number one priority, and have measures in place to make sure you can still enjoy your visit and feel at ease.
In line with new safety measures, our marketing suites and show homes remain open, by appointment only. You can request to book an appointment, find out opening times and contact numbers for our developments on our website.
Since introducing our Covid-19 safety measures we've welcomed so many of you through our doors – for face-to-face appointments and to browse our show homes – and we've loved seeing you all.
When you visit for your 1-2-1 appointment:
Appointments are limited to a maximum of six from the same household, however, we would recommend two people attending.
When booking your appointment, please confirm how many people will be attending
If children are attending the appointment, please ensure that children over the age of 11 are wearing a face mask in England and over the age of 7 in Scotland
We'll ask you to sanitise your hands on arrival and to wear a mask at all times – our Sales Executive will be wearing a mask too
We've installed protective screens in our marketing suites as an extra safety precaution and ensured that there is plenty of space to allow for social distancing
When you look around our beautiful show homes, we will provide you with disposable gloves and shoe covers, which can be disposed of in our marketing suite after you've finished exploring. We're regularly cleaning both our marketing suites and show homes, and we have implemented track and trace on all of our sites too, so you can check in using the NHS COVID-19 app when you arrive.
Feedback from customers has been great so far, with many commenting on how safe they felt during their visit, which we're so happy to hear!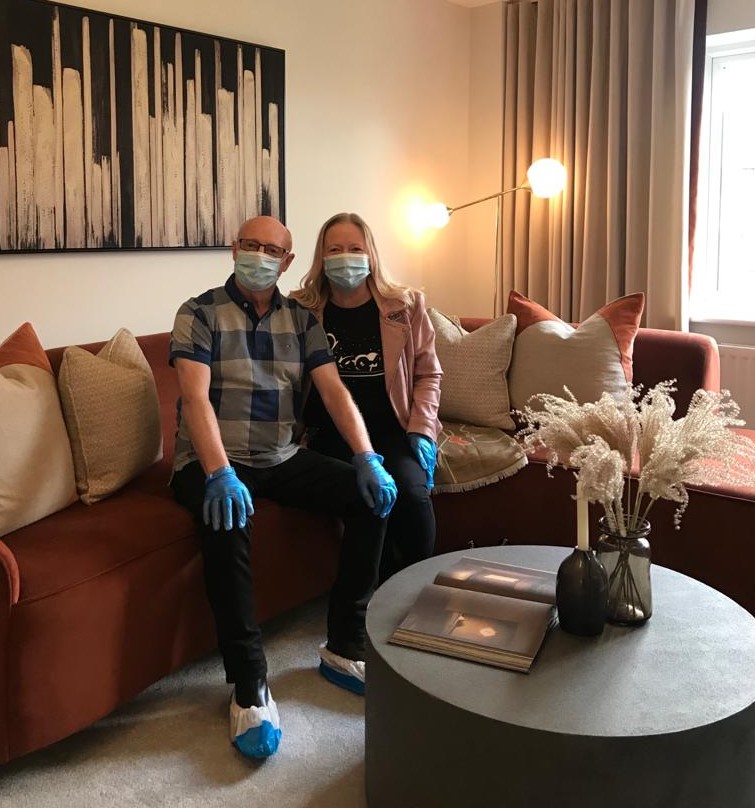 –
We look forward to seeing you soon and if you have any questions, don't hesitate to get in touch with our Sales Executives. If you don't feel comfortable visiting us just yet we are still offering virtual appointments, which you can book on our website or by calling the Sales Executive on the development you are interested in.