Life after the Bake Off – Nadiya Hussain
November 2016
She's been the nation's sweetheart since she won the Great British Bake Off last year – and super-cook Nadiya Hussain now juggles a busy life that combines being a wife and mum of three with being a celebrity columnist, presenter of her own TV travel show and cookbook writer.
Her love of cooking started at school – and it runs throughout her entire life, especially at home with her family.
"My kitchen is my favourite place, without a shadow of a doubt," she says. "We all congregate in the kitchen. It has the nicest atmosphere, and always the nicest smells.
"One of our favourite meals has to be an Irish stew with lemon thyme and sourdough."
Latest winner Candice Brown will soon find – like Nadiya – that winning Bake Off can completely change your life. "I never saw this happening post-Bake Off. I never imagined I would have any of these opportunities," says Nadiya.
"So all I can hope for is that I continue to get these chances and that I can do this for as long as possible. I would love to see all the decisions I have made go from strength to strength.
"As long as my can-do attitude can rub off onto my children, I'm a happy mum."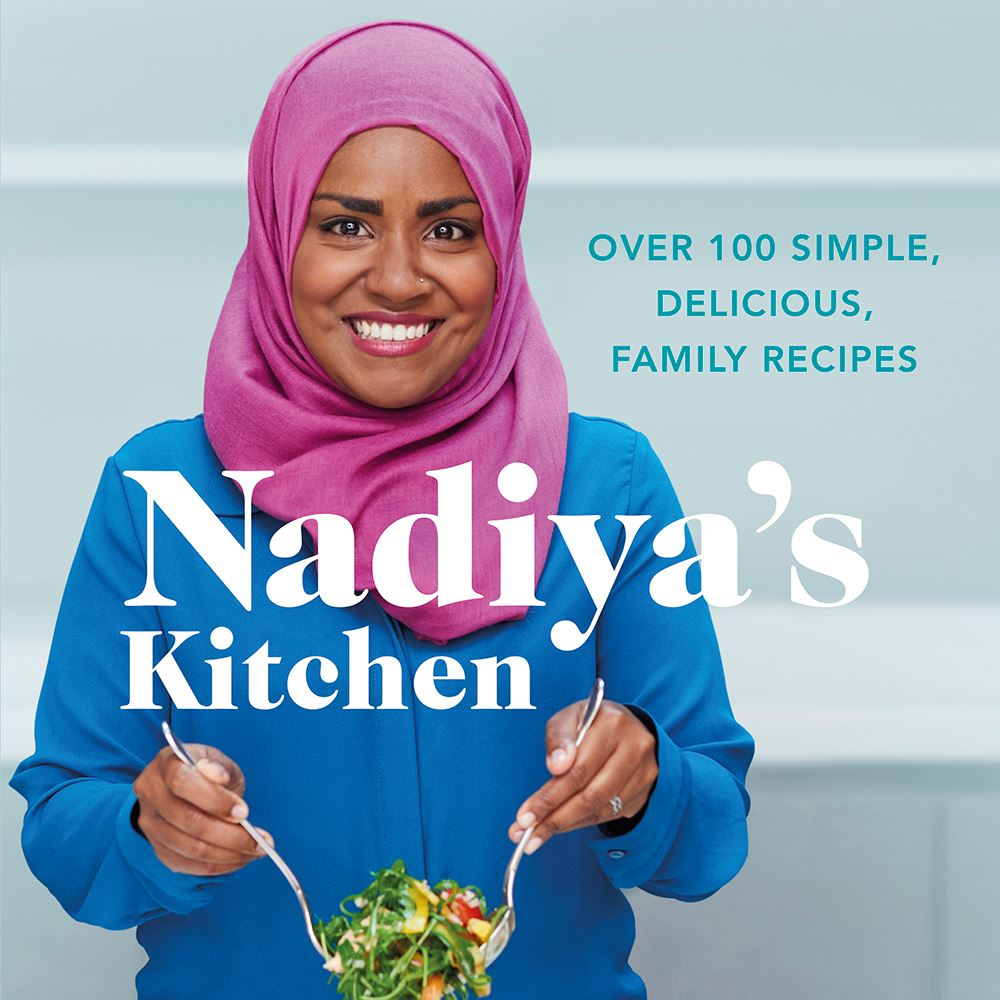 Below is the recipe from Nadiya's Kitchen for beautiful chocolate and star anise fondants.
For the coating:
50g unsalted butter, melted
Cocoa powder for dusting
For the fondants:
200g dark chocolate (70% cocoa solids) melted
200g unsalted butter, melted
200g caster sugar
4 whole medium eggs, plus four egg yolks
200g plain flour, sifted
4 teaspoons star anise, ground in a pestle and mortar and passed through a fine sieve
Brush 8 ramekins with melted butter making upward strokes. Place the ramekins on a baking tray in the freezer for 10 minutes.
Take the ramekins out again and brush them once more with butter, and put them back in the freezer for 10 minutes. Take out and dust the insides with cocoa powder, making sure to tap out any excess.
Preheat the oven to 200C/fan 180C.
Melt the chocolate in a bowl over a pan of simmering water, being careful not to allow the bowl to touch the water. Roughly chop the butter and add to the chocolate, stirring until it melts in.
Whisk the sugar and eggs until they are light and fluffy and doubled in size. This will take about 5 minutes in a standing mixer, or 5-10 minutes with an electric hand-held whisk. Add the butter and chocolate mixture, and mix everything together. Now add the flour and the star anise, and fold in using a large metal spoon.
Put the ramekins on a baking tray. Divide the mixture between the ramekins, leaving a 1cm gap at the top of each. Cook for 10-12 minutes; no longer. The fondants will start to come away from the sides of the ramekins.
Take the fondants out of the oven, and leave in the ramekins for 1 minute only. They will still be hot, but they need to be turned out straight away and served, otherwise the residual heat will cook them right through.
You can freeze the fondants before baking, ready for another occasion. If you are cooking from frozen, cook at 200/fan 180C for 17 minutes.