Winter Garden
November 2016
As the nights draw in and frosty mornings become a regular occurrence, it's worth making the most of our crisp sunny days to prepare our gardens for winter. A garden tidy up will not only smarten your garden for the months ahead, but will also reveal any gaps in your borders so that plants that look good in winter can be added.
First of all, removing leaves from lawns will not only look neat and tidy, but will also prevent brown and yellow patches developing where your lawn has been starved of light all winter.
Now it's time to turn your attention to your borders. Browning stems of perennial plants can be cut down to 5cm from the ground as they die back for winter. You may choose to leave those with attractive seed heads, as they will provide winter interest and attract birds. Ornamental grasses don't need to be cut back yet either, as they'll look good through to spring and the old stems will protect the crown of the plant from frosts.
Once borders are cleared and weeded a thick mulch of compost or bark over the soil will help to protect perennials beneath the surface and will make an attractive backdrop to the remaining plants over the winter months.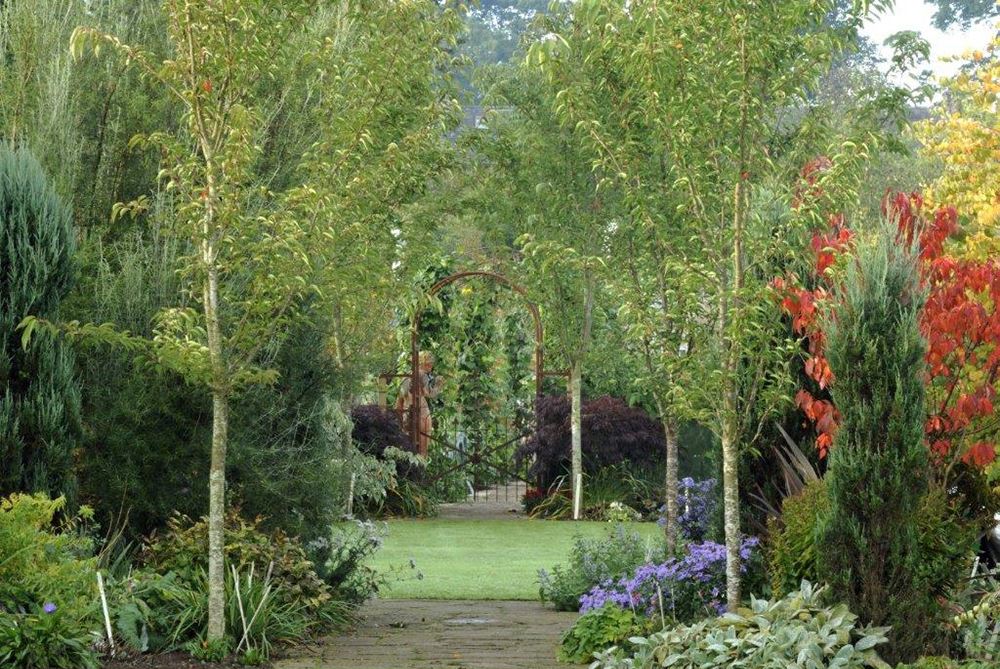 So now you can assess whether new plants are needed to add more winter structure. It may be that you just want to add autumn colour with plants such as acers, euonymus or callicarpa, or you may want evergreens to see you right through the winter. At this time of year there's a wide array of glossy evergreens to choose from such as camellias, bay, clipped box in all manner of shapes to add formality, and sweet smelling sarcocca. For colours other than green why not try brightly coloured dogwood stems in every shade from yellow to red or Skimmia japonica whose flower buds provide a display throughout winter.
Still have a little more time? Then plan ahead and plant spring bulbs now. Daffodils will brighten up your Easter and can be followed by tulips to bridge the gap until perennials burst back into life and fill up your borders again.
For more tips on styling your garden visit the Larch Cottage Nurseries website here