Managers get back to the 'shop floor' this week to mark National Apprenticeship Week 2017.
Our employees from across the business have been heading out to site, to become apprentices to the Story Homes apprentices as part of the national week.
The week, which is co-ordinated by the National Apprenticeship Service, is designed to celebrate apprenticeships and the positive impact they have on individuals, businesses and the economy.
Andrew Pearson, Production Director shadowed apprentice bricklayer Josh Horobin at Crindledyke Farm development in Carlisle.
Andrew said "It's a long time since I made the transition from education to the world of work, and I've really enjoyed the experience. We recognise the contribution that apprentices make to the growth of our organisation and we want to offer quality apprenticeships and so it's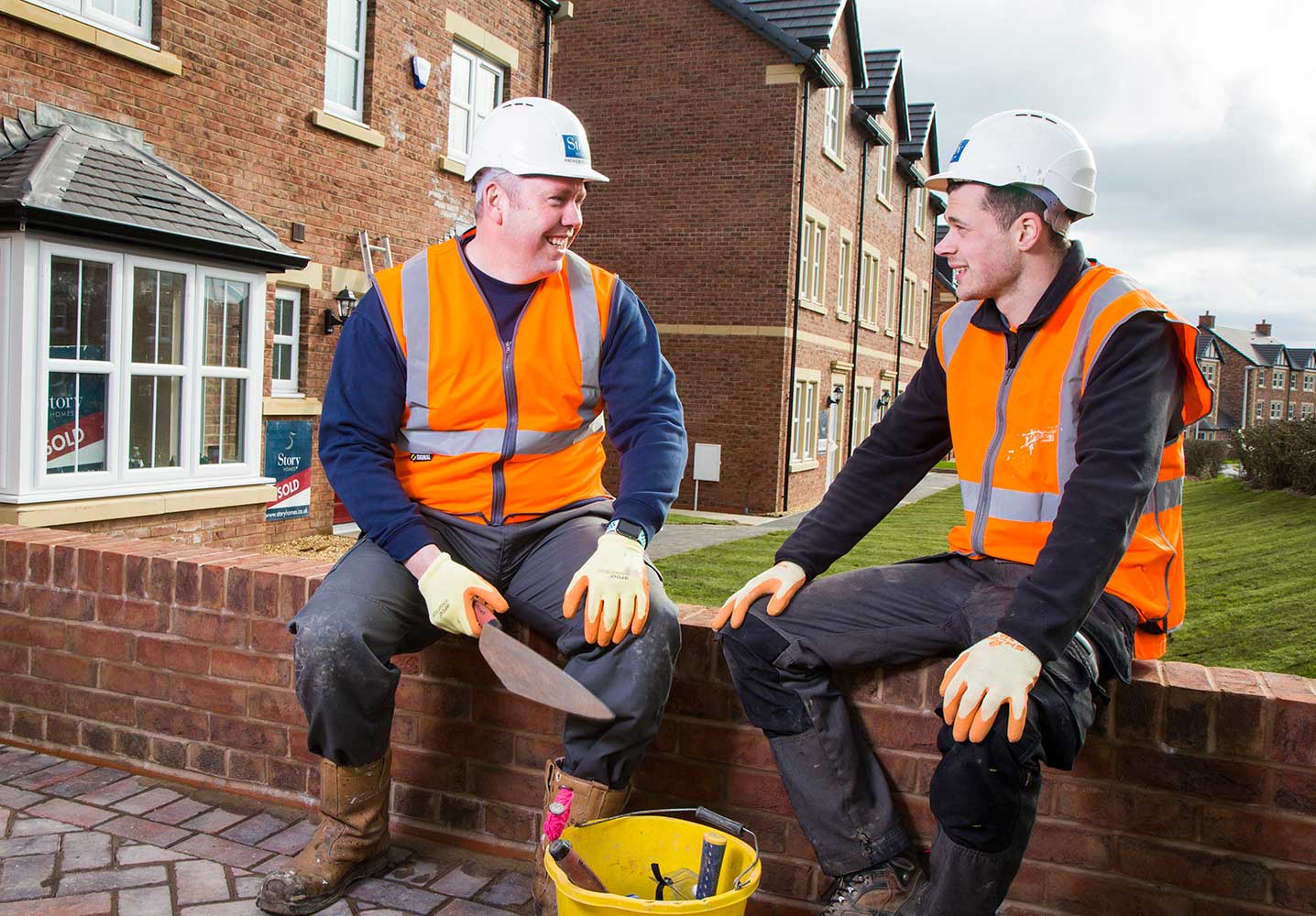 important to experience it ourselves so that we can continue to improve our offering."
We have an annual intake of apprentices and on average take on 10 apprentices a year. This year we are looking to recruit bricklayers, joiners and a technical apprentice to join the team of engineers and designers based in the Newcastle office.
Steve Errington, our Chief Executive said: "We are proud to offer so many apprenticeships and we take the support and development of our apprentices seriously. There is a growing skills gap in the house building industry and we are being proactive in developing our future workforce. Apprenticeships form a key part of our strategy to ensure we are able to grow and continue to build quality homes."
We have sites across Scotland, the North East, Cumbria and North West and are now accepting applications for this years in take of apprentices, due to start in September 2017.
The closing date for applications is Friday 14 April. Further information and the application form can be found on our careers pages.