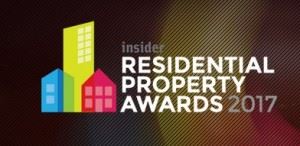 We are pleased to announce that we have been shortlisted for two of the 12 very prestigious North West Business Insider Residential Property Awards 2017.
We have been shortlisted for both Housebuilder of the Year and Public / Private Partnership of the Year for our Waterside development working in partnership with the HCA, Preston City Council and Lancashire County Council, competing against S4B Consortium, PlaceFirst and Hyndburn Borough Council and Regeneration Liverpool.
Acting Managing Director for Story Homes North West, David O'Reilly said: "To be shortlisted in the North West Residential Property Awards is a big achievement for us, particularly looking at the high calibre of shortlisted organisations.
"Although we are well known for building high quality homes in Cumbria over the past 30 years, we have established a strong regional business in the North West over recent years. We have a number of developments under construction with many more in the pre-production and planning pipeline. To win one of these awards would truly cement our growth in the North West. It would be great external recognition for all of our dedicated and hardworking teams who aim for the highest standards."
Councillor Rankin from Preston City Council said: "Story Homes is one of the leading house builders in Preston, building not just new homes but new communities. They take great care to ensure their homes are exceedingly well built and provide a great place to live for future generations.
"Working in partnership with the council and local businesses, Story Homes ensure the local area also benefits from their investment and commitment to Preston."
A team from Story Homes will be attending the awards ceremony on Thursday 26 January 2017 at The Point, Lancashire County Cricket Club, where they will hope to be crowned the winners. Fingers crossed!