Summerpark wins national awards for excellence
October 2013
The Story Homes Summerpark development in Dumfries has won a prestigious national award for excellence.
Premier Guarantee, a warranty provider for new build homes, has named Summerpark as the UK Medium Development of the year. Summerpark's Site Manager Barry Mattinson was also awarded the UK site manager of the year accolade.
The annual Premier Guarantee Excellence Awards 2013 recognise the best developments in the UK housing market and Summerpark was up against other national house builder's developments across the UK.
The current phase of the Summerpark development (Phase H8a) was shortlisted in the Medium Development category after a thorough assessment from a Premier Guarantee site surveyor. Site Manager Barry, responsible for the overall running of Summerpark, was automatically entered into the site manager of the year award category.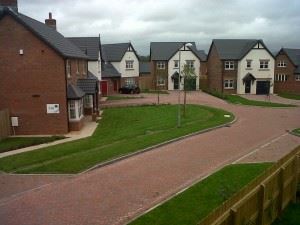 Barry, 41, has worked at Story Homes for ten years and has been the site manager at Summerpark since phase H8a started in August 2010. The Summerpark development will now automatically go forward into the British Homes Build Quality Awards 2014.
Steve Errington, Managing Director of Story Homes said: "We are very proud of our Summerpark development and the number of happy customers already living on the site is testament to its success. The Premier Guarantee award for the development and also the award for our site manager Barry Mattinson are fantastic examples of industry recognition for our work, putting us up there at the top with the very best in British house building."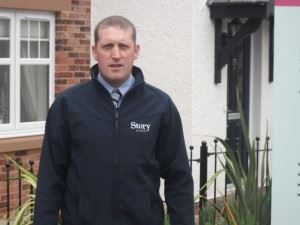 Mike Swatton, Head Judge for Premier Guarantee said: "The Winners revealed some outstanding quality from the country's best developers. What was evident from this years winners was the very high standards of finishing complimenting outstanding design and modern materials."
Summerpark is currently the largest development site in the region, nestled next to Fountainbleu and Ladypark Nature Reserve on the eastern edge of Dumfries. The development started in 2006 and over 100 properties are now complete and occupied, with the community surrounded by established trees and greenery, and benefiting from plans for community facilities and green open space.
The Summerpark development has previously won a number of awards for the development and for specific house types. These include the 2011 Premier Guarantee Excellence Awards, 2011 UK Property Awards, 2010 UK Residential Property Awards and the 2010 Scottish Home Awards.
For more information about Summerpark visit our development page or call Ann or Fiona on 01387 259146 or 07966 496184.