The Watt family make a move to Dove Park
November 2016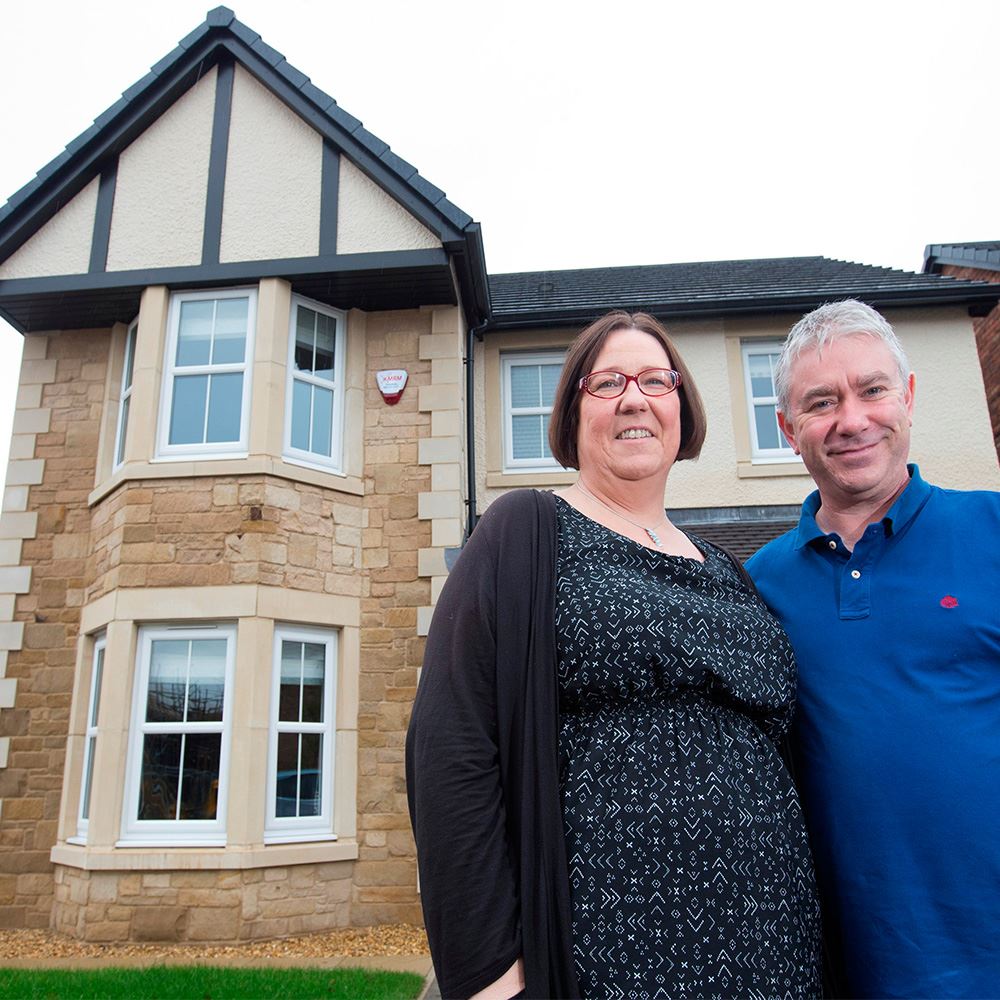 One of the first families to move onto our Dove Park development in North Tyneside have praised their new home.
The Watt family moved onto the site in August when their house was one of the first to be completed.
Angela Watt, 46, said: "We had fancied buying a detached house for a while and had looked at most of the new build developments in the area. When we visited Story Homes we felt like it was offering something a bit different. The external street scenes look fantastic and the homes just seem really solidly built."
Angela and her husband Brian, 49, bought a Boston house type – a four bedroom detached property – for them and their three children Laura, 22, Joe, 19, and Daniel, 11.
"Laura and Joe are both at university, and Brian works in the oil industry so spends a lot of time in the Middle East", said Angela.
"Some weeks it is just Daniel and I, but even when the house is full there is lots of space for us all to be at home without getting under each other's feet!
"We found that we have bigger, well proportioned bedrooms and an extra bathroom which is exactly what we need at times like Christmas when we are all at home."
Angela and Brian moved to Dove Park from Cullercoats as they wanted to stay near the coast and also within walking distance of Daniel's school.
Dove Park is a collection of 61 homes based next to North Tyneside hospital. It is one of only two developments in North Tyneside by Story Homes, which has expanded into the North East in recent years.
Angela said: "We are very pleased with the quality and design of the house. We have a lot of friends who are engineers and many of them have been impressed by the finish. Small design elements like a separate shower cubicle in the main bathroom make a big difference when you have a large family, so we are really happy with the layout. As with any new build there are always a few small snags when you move in, but we have been very happy with how quickly and easily any issues have been resolved."
There are now eight families who have moved into new homes at Dove Park.
She continued: "It has been great to watch the community grow as more couples and families have moved onto the estate. The way the houses have been released been that people move into houses next to each other so it has been great getting to know everyone.
"It is quite a small development so I think it will have a great community spirit once everyone has moved in."
Story Homes currently has seven live developments across North Tyneside, Northumberland, County Durham and Teesside. This year the house builder was awarded a five-star rating from the Home Builders Federation (HBF) and National House Building Council (NHBC).
Customers rated their buying experience with a satisfaction rating of more than 90 per cent, compared with the industry average of 86 per cent. More than 9 in 10 customers said that they would recommend Story Homes to a friend.