Upperby Park FC training the players of the future
October 2013
A local football team have improved their training opportunities for youngsters thanks to funding from Story Homes.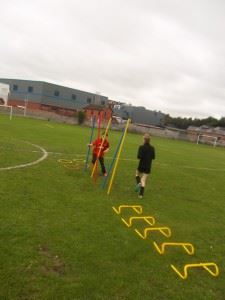 Upperby Park Football Club have six junior teams in Carlisle including under 9's, under 10's, under 10's Reds, under 11's, under 12's and under 14's.
Story Homes' monetary donation went towards buying hurdles, speed rings and poles to improve footwork, speed and coordination for the teams to use in training.
Paul Race, team manager said: "The equipment is in full use and the boys are markedly better now. We hope that we will start to see some real results in our games thanks to the improved training facilities."
Pictured is the Upperby Park FC under 11 squad in training.