We have now recruited a new site manager for Kingsbrook Wood in Stainsby, Middlesbrough! Graham Bell joined us this week and is ready to get started on site at Kingsbrook Wood later this month.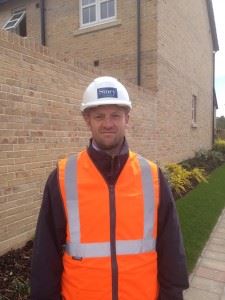 Graham, 41, lives locally in Billingham and previously worked for Taylor Wimpey at Skelton, as well as McInerney Homes and J Hughes Construction. Graham has more than 25 years of experience in the industry.
Graham said: "I wanted to come and work for Story Homes as I was hearing a lot about them in the region. They are an established house builder with a good reputation and they are really starting to make their mark in the North East.
"I'm looking forward to getting started on Kingsbrook Wood as the house types are so different to anything I have built before. They have character and are much more interesting than the standard box houses some developers build. The detail and finish will be interesting to build and I'm looking forward to using higher specification materials than I have previously. It's going to be a challenge for me and I can't wait to get going!"
Kingsbrook Wood is our first development in Middlesbrough, and our second in the North East region.
We will be recruiting more colleagues as we progress and we will also be working with local businesses and tradesmen too. (Keep an eye on our website for more information) www.storyhomes.co.uk