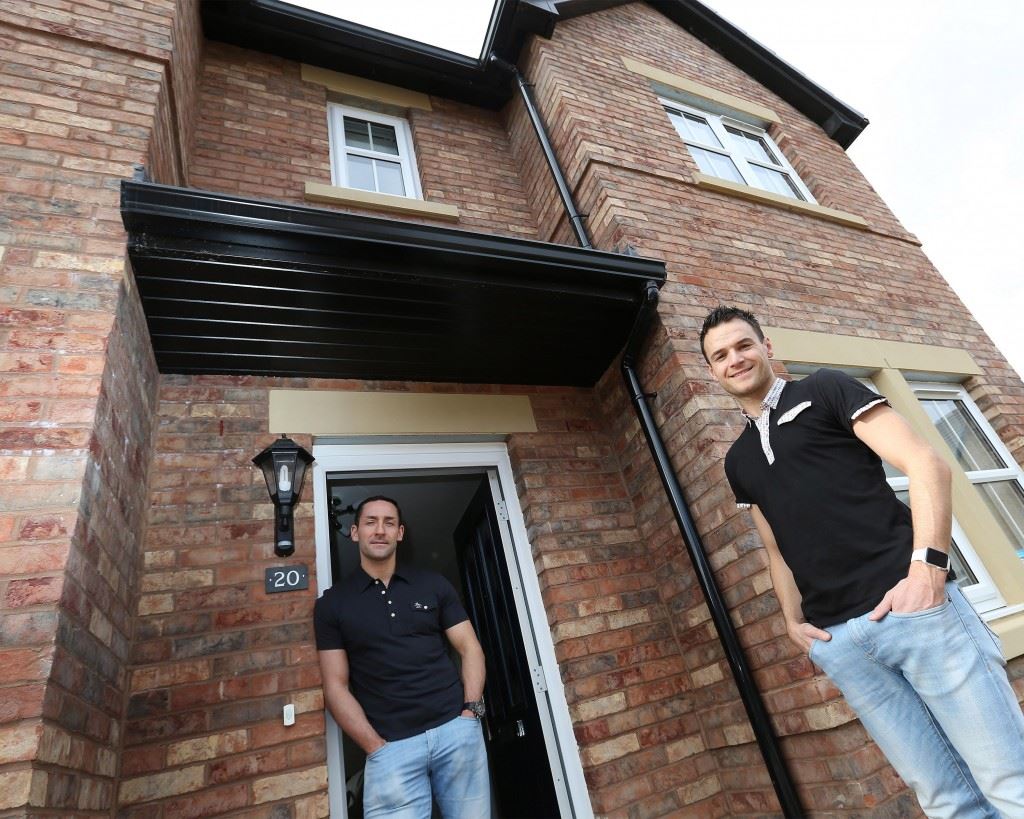 A recently engaged couple have found their dream home to start married life at our Kingsbrook Wood development in Stainsby.
Graham Hansford, 39, and Dan Norman, 30, wanted to move further out of Middlesbrough to a quieter area, but still wanted to keep the same good transport links for their daily commute.
After visiting all of the new developments in the area, they settled on a four-bedroom detached Greenwich at Kingsbrook Wood.
Graham said: "We knew that we wanted a corner plot with a large south-facing garden. We bought off plan over a year ago and spent a lot of time with the sales executive Sue who was great at pointing out everything that we needed to know about the plot. When we eventually moved in we were really happy with our new home. It is everything that we had hoped for and more."
To make the move easier, Graham and Dan sold the house they owned and moved in to rented accommodation whilst they were searching for their new home. After settling on the Greenwich they were able to proceed straight away and used the Government's Help to Buy scheme to buy their home.
Graham continued: "The whole process with Story Homes has just been so straightforward. The Greenwich is our dream home and we couldn't believe the high specification that came as standard. When we had our options meeting with Sue we were amazed that we walked out of the sales office with all of those added extras but no huge bill to settle!"
It was the traditional exterior and use of space in the design of the Greenwich that caught their attention when buying off plan.
Dan said: "We really like the layout of the house with its large hallway and 'L' shaped landing which means we have been able to create an extra reading corner upstairs. The rooms are all even sizes so we don't have any tiny rooms and it's much more relaxing to have the living room at the back of the house overlooking the garden.
"The standard of the finish is fantastic. There were a couple of snags when we first moved in as you would expect with any new build property, but the site manager Graham was really proactive and even fixed some snags that we hadn't even noticed. His commitment to delivering the best product he could was obvious and it made us have every confidence that we were going to be left with a high quality home."
Sharon Mulgrew, sales manager for Story Homes in the North East, said: "I love hearing about how much our customers enjoy living in their Story Home. The properties that we offer bring a totally different product to the North East. We are giving buyers the opportunity to purchase a fantastic specification property and with schemes like Help to Buy our customers are finding it much easier to purchase their dream family home.