We have appointed a new Strategic Planner to boost our site acquisition in south Lancashire, Greater Manchester, Cheshire and Merseyside.
Rosie Peniston from Altrincham joins our Land Team with a specific brief of acquiring strategic land for the short, medium and long term in the North West — a region that's key to our future growth strategy.
"We have significant plans to expand our operations in the north west appointing high quality people like Rosie to our team is key if we are going to make it happen," says Chief Executive Steve Errington.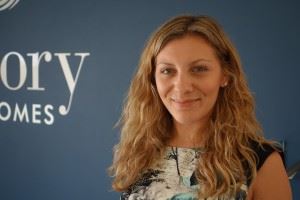 Rosie, who has a Masters Degree in Town and Country Planning from Manchester University and more than two years' industry experience, said: "Joining Story Homes at this stage of their development is an exciting challenge, particularly given their plans for the region. The business is in a strong position — it has an ambitious programme and clearly identifying and acquiring the right sites is going to be crucial to meeting those objectives.
"I know the business well, it has been built on an ethos of quality and that is something that really appealed."
Story Homes currently has ongoing projects in Lancaster and Kirkham, with others in Galgate, Clitheroe, Preston and Cottam. It is also looking at potential developments in Manchester and Cheshire.
The company plans to employ a further 43 full time staff over the next 12 months as part of a three year strategic recruitment plan which will eventually see well over 100 jobs created, with additional work for sub-contractors and key trades.
To view all our current vacancies follow this link.