Our Sales Executive, Michelle Beaumont has moved into her new home on site and has been extremely busy of late.
For a warm welcome and a chat about our luxury homes, pop in to see her anytime between Thursday and Monday – 10.30am to 4.30pm.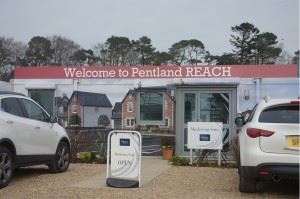 Our show home is now starting to take shape … can you spot it behind the branded fencing?