Seven new affordable homes on our Chancel Place development, Longhoughton, have now been made available for rent by Northumberland Estates. This will help increase the affordable housing stock for local people in the Alnwick area.
The newly-built houses are a mix of two and three-bedroom homes and will shortly be available for rent through the Government-approved Homefinder UK scheme. Interested applicants will need to register with Homefinder UK, which can be done via their website and bid on the properties as they become available. The houses will then be allocated based upon housing need, but with local residents given priority.
Qualifying individuals demonstrating eligibility under affordable housing rules can rent the properties at a discounted rent of 80 per cent of market value.  Northumberland Estates will be using Bradley Hall's Alnwick branch to oversee the letting process.
Andrew Robson, Agent for Northumberland Estates, said: "Following the success of the Riverside housing development, recently completed by Northumberland Estates in Lesbury, we made the decision to retain the affordable units at Chancel Place. There is often a difficulty in attracting Registered Housing providers to smaller schemes in rural areas and we are keen to see more affordable homes delivered to maintain strong local communities.
"We also see this as an investment in our residential portfolio, providing the means to offer more high quality, smaller houses on the Estate. The move should also assist in improving our environmental footprint as modern housing provides many benefits in terms of energy performance."
Nicola Rosul, Senior Land Manager at Story Homes, commented: "We have a long-standing, positive relationship with Northumberland Estates and we are pleased to be working with the team to boost the affordable housing supply for local people, which is important to us as a new-build housebuilder. Chancel Place has proved very popular so far due to its location and the superior specification of the homes, and we look forward to more residents from the local community moving onto this high quality development."
Find out more about the homes available at Chancel Place here.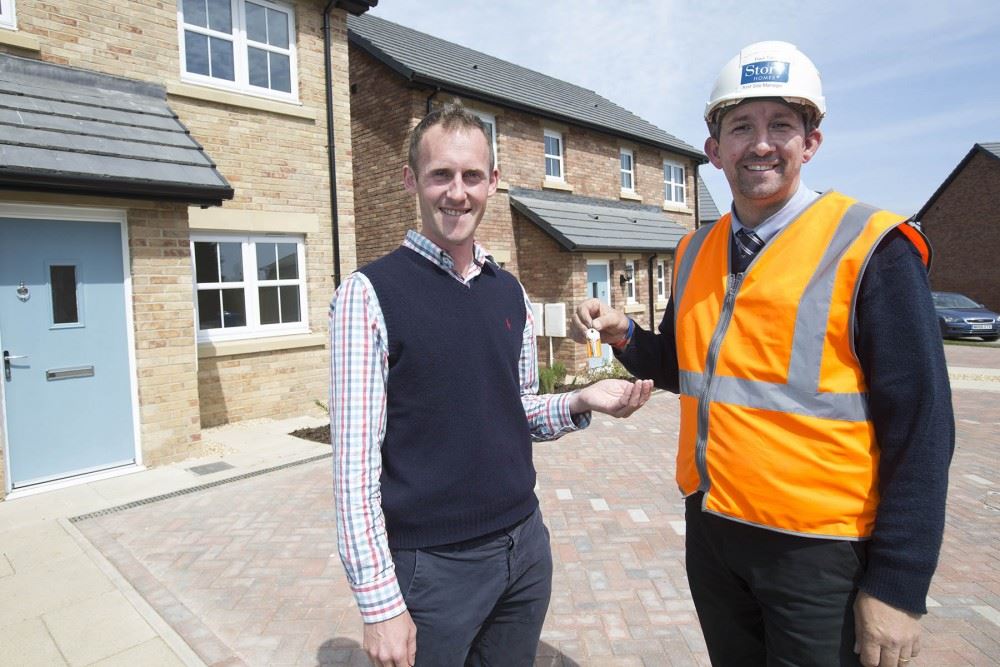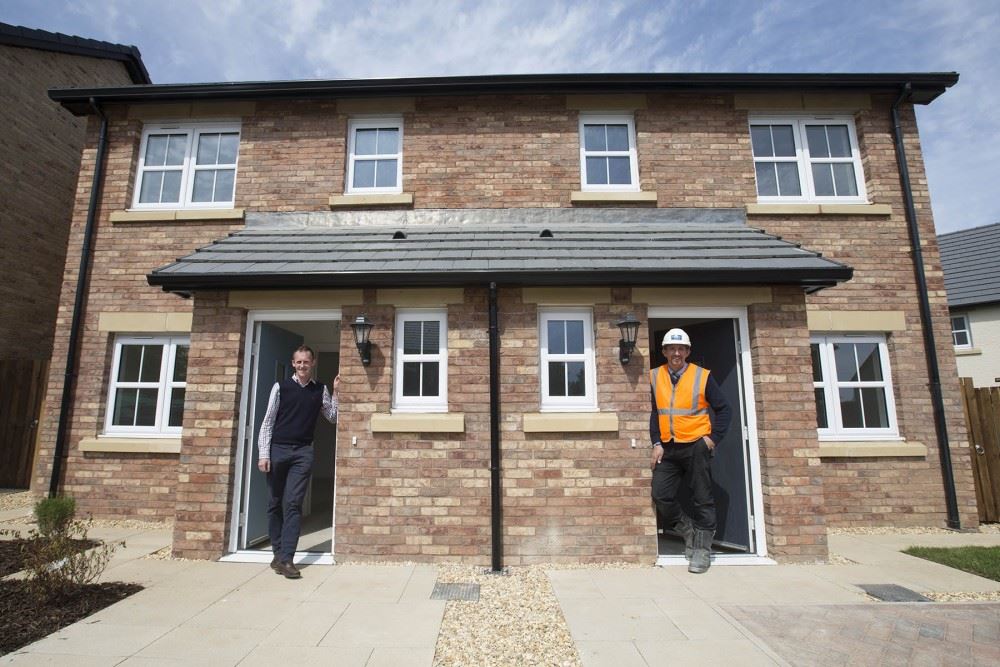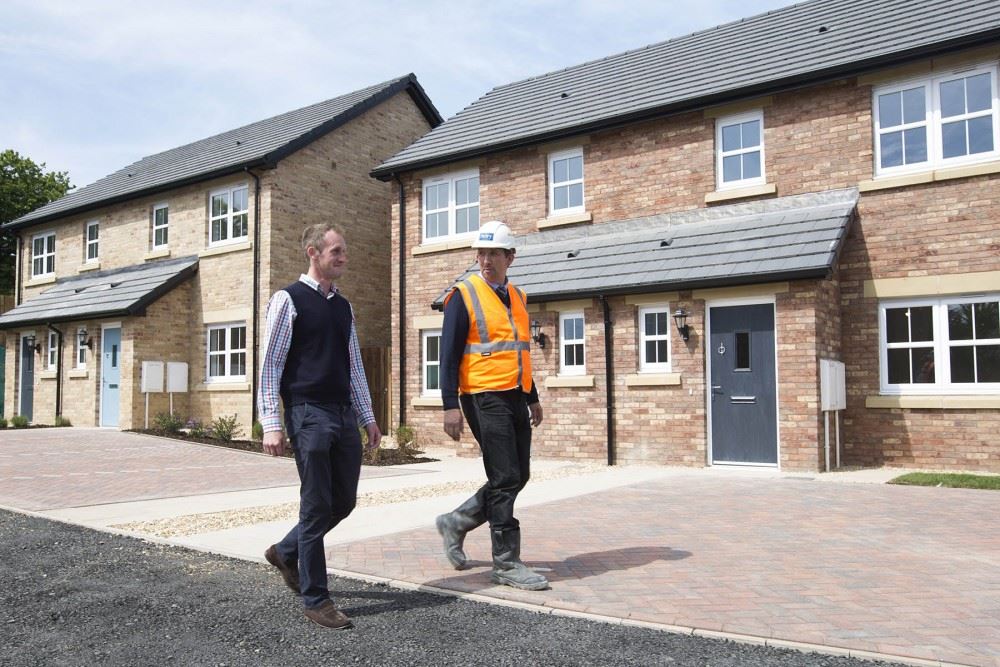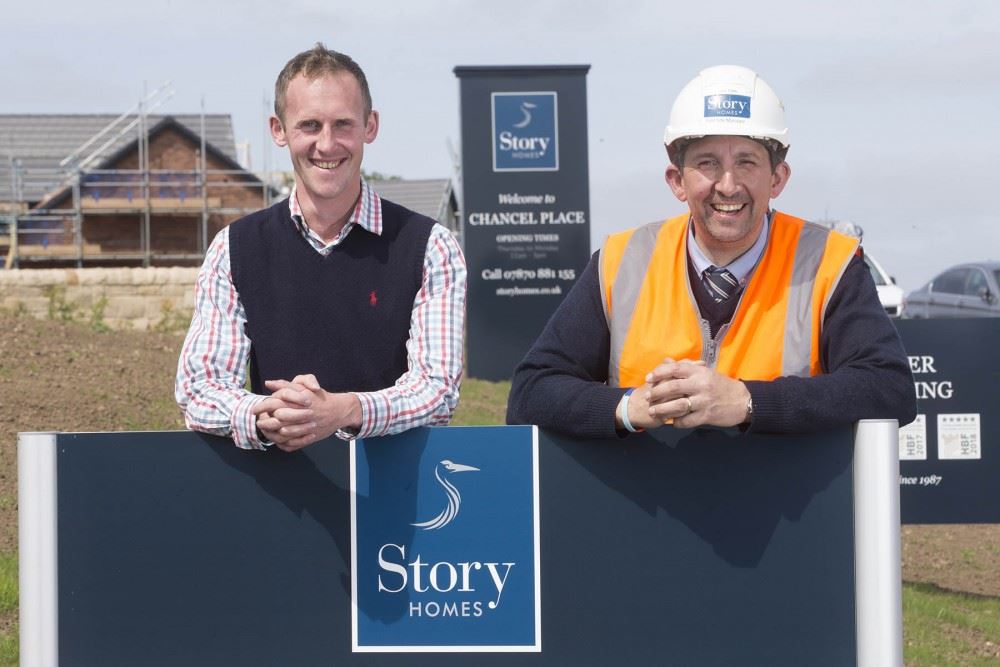 Assistant Site Manager at Chancel Place, Paul Tate, hands over the keys to the affordable properties to Northumberland Estates