We are safely welcoming customers to our developments with face to face appointments.
To ensure the health and safety of everyone, we are offering face to face, pre-booked appointments to visit our marketing suites and show homes.
You can visit us without booking an appointment too, however we ask you to wait outside to check whether you can enter our marketing suite or show homes. Please note if there is an appointment underway, or we have other visitors, you may need to wait outside for a period of time until our Sales Executive is available.
It's really easy to book an appointment – just head to the development page of your choice on our website and click the "Request an appointment" button. Or alternatively you can call our Sales Executives to book.
Below are the key things that you will need to know before attending an appointment at one of our show homes, marketing suites or sites…
Before you arrive
We can accommodate up to four people at a time as long as they are from the same household or support bubble
When you arrive at one of our developments, we ask that you park in our designated customer car parking area, remain in your vehicle and give our Sales Executive a quick call – their numbers can be found on the site signage. They will advise you what to do next and when they will be ready to meet with you
We kindly request that all customers wear a face mask or covering whilst in our marketing suites and show homes. Please ensure that you bring one with you to your appointment – if you forget, we do have a limited number of spare face masks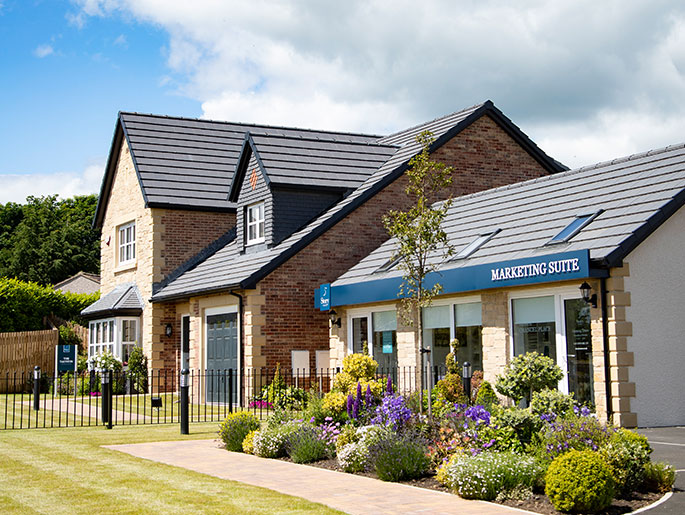 In our marketing suites
When you enter our marketing suites, you must sanitise your hands using the dedicated stations
The furniture in our marketing suites has been rearranged to ensure that we can maintain a reasonable distance to reduce the contact you will have with our staff when on site. We have also installed protective screens in all our marketing suites as an additional safety measure
Where literature or documentation is provided to you and/or requires a signature, our Sales Executives will provide you with disposable gloves to wear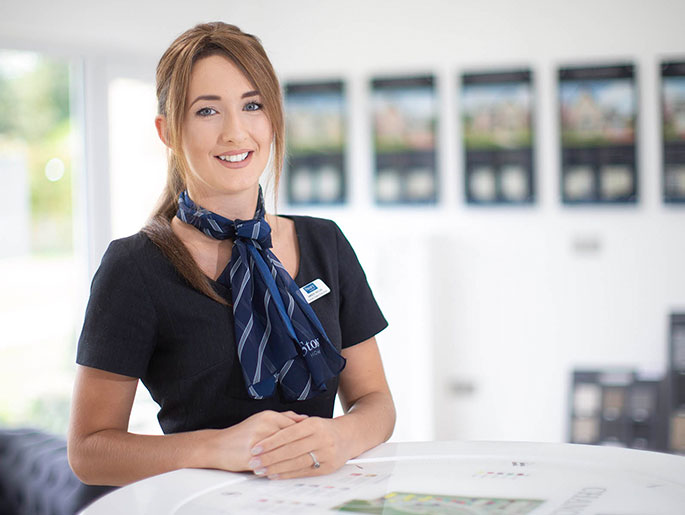 In our show homes
If you would like to visit one of our show homes, our Sales Executives will provide you with shoe covers. When you return to the marketing suite, we will ask that you dispose of the shoe covers in the bins provided. When you leave the marketing suite, we will also ask you to once again use the hand sanitiser provided
Both our marketing suites and show homes are subject to regular cleaning by an external contractor. And after each appointment, all key contact areas will be cleaned with antibacterial products, prior to the next appointment taking place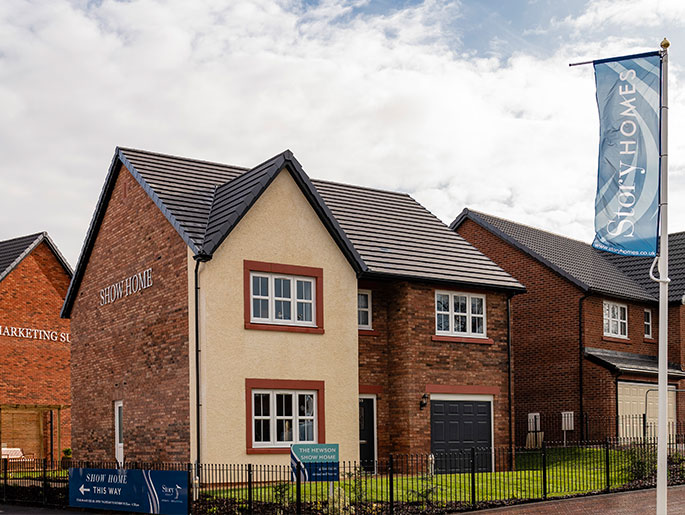 If you can't see us in person don't worry, it's okay as you can still enjoy one of our virtual viewings instead or a simple chat over the phone. Just get in touch when you're ready and we'll help in any way that we can.
Please remember that the wellbeing of our customers and staff is our main priority, therefore anyone who is experiencing COVID-19 symptoms, or is self-isolating with a family member who is experiencing symptoms, must not visit our developments.
Thank you for your co-operation.
Home Information File Amendments
As we continue to follow the Government's guidance regarding the current COVID-19 pandemic, we would like to assure all our customers that we remain committed to providing the necessary health and safety policies and procedures focussed on protecting our customers, colleagues and subcontractors.
We have taken a number of measures to ensure the safety and wellbeing of anyone visiting our developments during this time. We have implemented some temporary amendments to our usual processes detailed within your Home Information File (HIF) which we would like to draw your attention to.
View here
If you have any queries with regards to this guidance, please speak with your Sales Executive who will be happy to help.