Celebrating our female role models on International Women's Day
March 2022
To celebrate International Women's Day on Tuesday 8 March 2022, we're highlighting the important roles women play in our business and the variety of job opportunities within the construction industry;  with roles based both on site and in the office, there's something for everyone.
Although the construction industry is typically male dominated, we are proud that 34% of our Story Homes employees are women who have built successful careers and continue to grow within the business. ­­
We caught up with five of our female role models at Story Homes to hear how they find working in the construction industry and what advice they would give to aspiring young women looking for a career in housebuilding.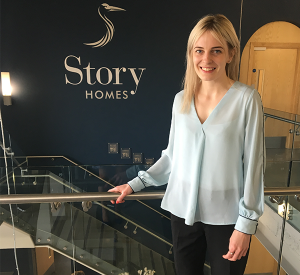 Chloe Wills, Group Head of Finance
"For me, construction is an extremely rewarding sector to work in and I enjoy the challenge of working with men and women at all levels within the business. The industry is male dominated but this shouldn't act as a barrier to any woman. Being passionate about what you do is one of the most important factors when it comes to doing well in construction – this is true regardless of gender! I haven't experienced any prejudice and have no regrets about my decision to work in housebuilding."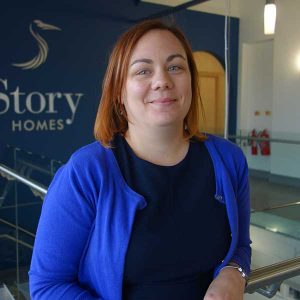 Becky Wilcox, Group Information Systems Manager
"Alongside being in the construction industry, my role is also in IT which tends to have fewer women, especially in senior roles, but this has never been a barrier for me at Story Homes. You're given a role and you're trusted to do it no matter who you are. You are rewarded for your commitment, and I really believe that there is no limit to how far you can go.
"My advice for young women is to have the courage to put yourself forward and don't deny yourself the opportunity to progress because of your gender."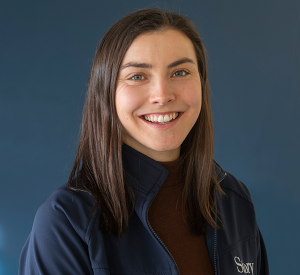 Zara Mulholland, Graduate Engineer in Cumbria & Scotland
"I was interested in pursuing a career in the construction industry from a young age and chose to study civil engineering at University. Coming from an all-girls school it was daunting to enter what is known as a male dominated environment, but I don't feel I have been disadvantaged by my gender at any point of my career. I was pleasantly surprised that nearly half my course at university were female, so things are changing.
"I love my job at Story Homes, the variety is great and the mix between office and site work is part of what drew me to this career. As a member of the technical team, I like the fact that you witness the end-to-end process of housebuilding. You can see a project go from initial design through planning and into construction. My fellow colleagues are all very friendly which makes the working environment enjoyable.
"My advice for women looking to work in this industry is just to go for it. It's important to have confidence in yourself and do what you enjoy. There is no reason women can't impact the construction industry."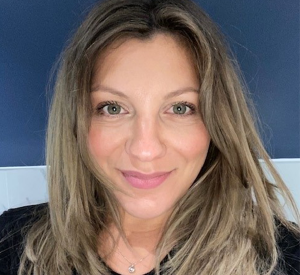 Rosie Chant, Land Manager in the North East
"It is quite often that I find myself being the only woman in a meeting, but it's never really phased me and I've mostly found these to be positive experiences. Women provide a different perspective on matters and perhaps an alternative way of approaching certain conversations. My colleagues are respectful and if I'm honest I think the construction industry can be quite chivalrous!
"Housebuilding is fast paced and challenging but with the right attitude, organisation and conviction, it's rewarding and enjoyable. I work with some tremendously talented colleagues, both male and female, and there is a good sense of team which is critical for success, no matter what industry you're in."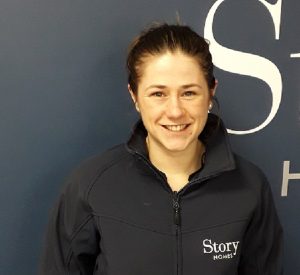 Melissa Husband, Assistant Site Manager in the North West
"I've always had a passion for beautiful homes and the way they've been constructed. To work as an Assistant Site Manager for Story Homes, who in my opinion, build some of the most beautiful new builds out there is an absolute dream come true.
"I don't feel I've ever encountered any kind of stigma within my construction career. I think Story's have been fantastic at welcoming me out on-site and have never treated me as less or more for that matter, I have been treated as an equal! I don't think any female should be put off a career in construction as I believe perceptions have changed and women really can thrive within this sector."
We continue to support the women we employ in our regional offices and developments across the North of England; including Cumbria, South Scotland, the North East and North West England, with women being encouraged to embark on roles in all departments including Commercial, Technical, Sales, Finance, Production and Land and Planning.
From design and site management, to marketing and accounting, there are so many different career options within the housebuilding industry, regardless of gender. Find out more about careers opportunities with Story Homes here.