Derwent Forest
Great Broughton, Cockermouth, CA13 0XB Get directions
A development of 4-bedroom self-build homes
Call 07980749151
We're closed until 10:30am on 2 January
Derwent Forest offers a unique opportunity to build your dream home, complete with breath-taking views of the Lake District.
Situated five miles outside of Cockermouth, the development is nestled between Great Broughton and Broughton Moor in a picturesque location with some of the most impressive views in Cumbria.
Self-build homes in Cumbria
Derwent Forest has full planning permission for 24 self-build homes. Each plot will be delivered fully serviced including drainage and connections for gas, water, electricity, and BT, allowing you to concentrate on creating your perfect home.
You can build your dream home on any of the available plots of land, all you have to do is submit a planning request that is in line with the Design Code for the development. Alternatively, we have a selection of five beautiful house types to choose from that already have full planning permission – building your dream home couldn't be easier.
Download Design Code
The information given about this development applies to the majority of plots. For further information please contact our dedicated Sales Executive who will be delighted to help you in your search for your new home and advise on plot specification.
Read More
Key features
24 fully serviced self-build homes

Connections provided for gas, water, electricity and BT

Plot sizes up to 13891 sq ft

Situated near the quaint market town of Cockermouth

Surrounded by picturesque views

Pre-approved house types available
Self-build plots with views of the lake district
Derwent Forest is nestled in the green hills of Great Broughton, close to the ancient market town of Cockermouth. This self-build development provides a unique opportunity for customers to build their own home in a beautiful area with breath-taking views of the Lake District.
The fantastic, unspoiled scenery and landscape surrounding Derwent Forest is some of the most beautiful in Cumbria, perfect for lovers of the great outdoors.
Nearby Cockermouth is one of only 51 towns in Britain classed as a Gem town, which has been recommended for preservation by the state as part of national heritage. The market town also benefits from a number of local restaurants, cafés and bars including The Castlebar, The Trout and The Bitterend.
For those with little ones, Broughton Primary School is close by and both Cockermouth and Netherhall School are less than 5 miles away.
Read More
How does self-build work?
Choose your perfect plot
Take a look at our site plan to find the perfect plot for you. Remember, you can choose to build your own home on any of these plots of land, or you can choose from the pre-approved house types – the options are endless.
Design your dream home
Now you have found the perfect plot of land, it's time to get creative and start designing your new home. Alternatively, you could start with the pre-approved house type for that plot – making amends to the design or building exactly to plan. Your Sales Executive will talk you through your options.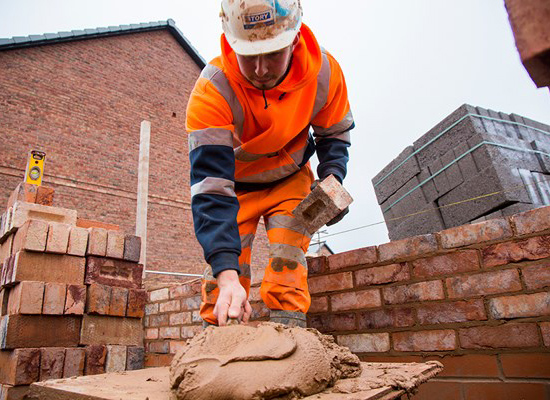 Start building
Once any new planning applications have been approved and you have secured your self-build mortgage, you can complete the purchase on your chosen plot of land. We have all of the infrastructures in place, so you can start building your dream home straight away.
---
Available Plots
at Derwent Forest
Press to interact
with me
Available
Sold Homes
Reserved Homes
Available
Sold Homes
Reserved Homes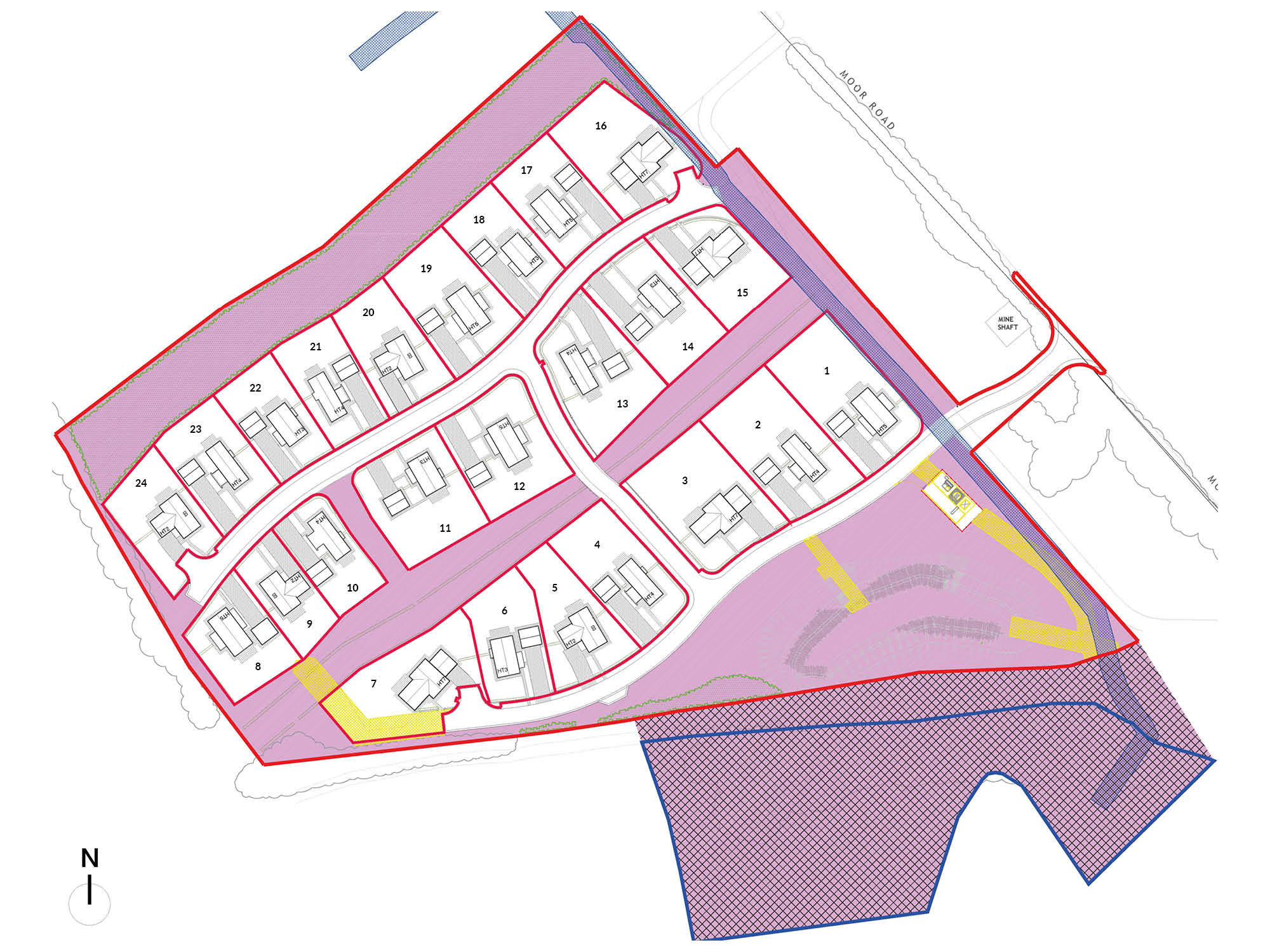 We can help
with your move
Whether you are looking to buy your first home, move home or invest, Story Homes has a range of incentives that can be structured to meet your individual requirements.
Find out how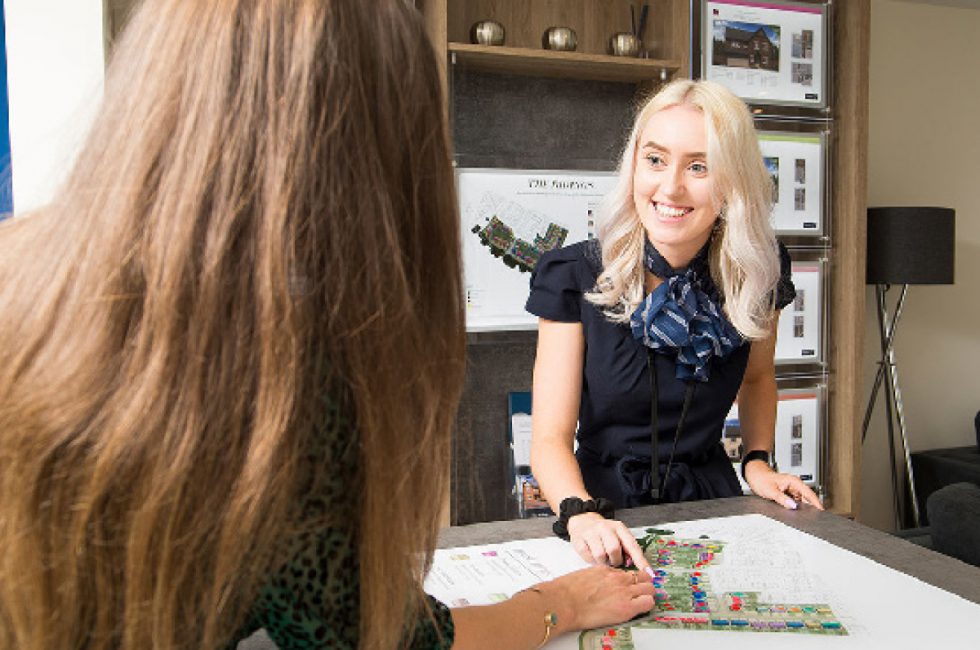 Homes that stand apart
from the new build crowd
A Story home isn't just another new build home, it's a new build home that is beautiful on the inside and out, with all of the character that you crave from a second-hand home. Plus, our homes come with everything you need, and there'sno need for renovations.
Find out how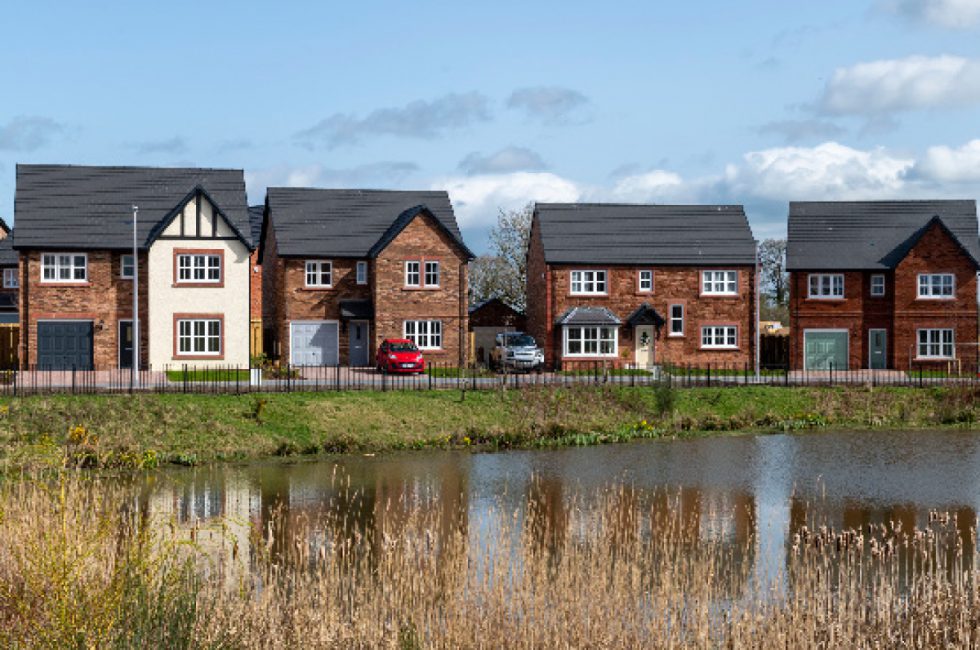 Proud to be a 5-star builder
We've always said our homes are second to none. Now we have the accolade to prove it.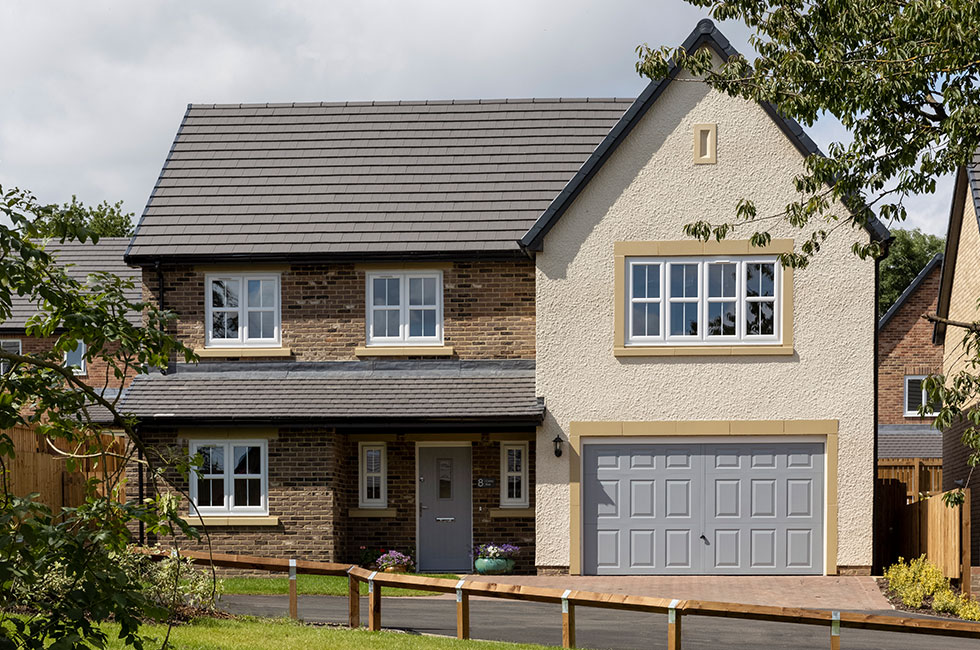 Frequently asked questions
Can you recommend a self-build mortgage provide?
Yes, Story Homes is working with Handelsbanken who will be able to support you every step of the way. Please speak to our Sales Executive who can provide you with their contact details. They offer local relationship banking and judge every proposal on a case-by-case basis. Subject to conditions, they may be able to offer a mortgage to finance a percentage of the plot price, plus a significant amount of the build costs.
Can I build a home I have designed on a plot of land?
Yes you can, as long as it is in line with the Design Code for the development and you obtain planning approval from the local council. You can read more about the Design Code that you'll need to adhere to here.
Why do I have to follow a design code?
The Design Code is a set of illustrated design rules and requirements which instruct and advise you on the physical development of self-build plots at Derwent Forest. The code details the style and parameters that any build work must adhere to in order to deliver a consistent vision for the development. It offers useful guidance for the development, given there are likely to be multiple builders. The Design Code offers a quality threshold that will help deliver the 24 new homes to an agreed standard, ensuring that street scenes are beautiful and that all of the homes are built to the same high standards.
I don't want to design my own house, are there any already available that I can choose from?
Yes, we have planning approval for five house types. You could choose one of these house types and make no changes, which will mean there is no need for any planning applications. You also have the flexibility to make changes to these house types by submitting a planning application with your desired changes. Speak to our Sales Executive to see the houses that we have approval for.
What is the ground condition like, is the development level?
A full site investigation has been completed and the ground conditions are glacial till which consists predominantly of clay, with some silt, sand and gravel. The site is sloped towards the entrance and all plots have been levelled for construction.
When can I start building?
Everything is in place for you to start building as soon as you complete the purchase on your plot of land, including connections for gas, electricity, water and BT.
Who will maintain the development?
Once the development is complete it will be adopted by the local council, and public open spaces will be maintained by a management company.
How big will the development be once all the plots of land are built on?
The overall development is approximately 10 acres.
How big are the plots and is there an option for them to have additional grazing?
The plots vary in size from 600m2 to 1100m2. There isn't an option for additional grazing as the outlined plots are the only pieces of land for sale.
If I buy a plot of land can Story Homes build my house for me, or provide building materials?
Derwent Forest is a self-build development which means we are unable to build the homes for you. We can put you in touch with local suppliers who might be able to help and your self-build mortgage advisor will check the financial standing of the builder you choose to ensure they can meet the obligations agreed.
What is the proposed use for the wider Derwent Forest site?
A master plan has been presented to Cumbria County Council and Allerdale Borough Council by Derwent Forest Development Consortium (DFDC). Once this has been agreed, more details will be available.
Don't just take our word for it
View our testimonials to see what our customers say
Get in touch
and we can tell you more