Press to interact
with me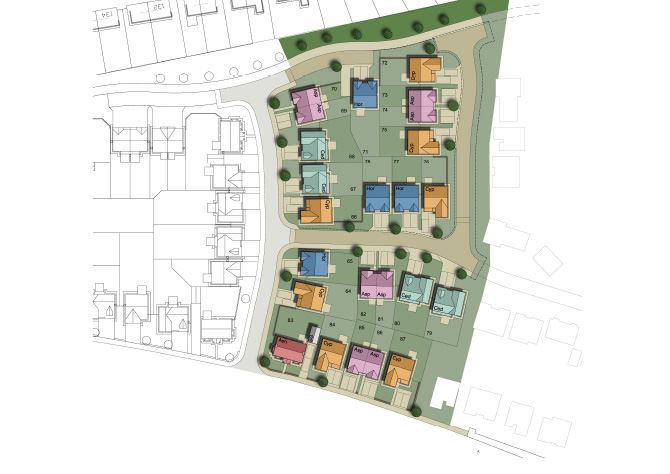 Available
Reserved Homes
Sold Homes
Show Home Locations
Pick your plot

at Magellan Park

Use this site plan to find your perfect Story home. If there isn't a mark on the one you want it hasn't yet been released for sale – don't worry, you can let us know you're interested by getting in touch using the form below.
Available
Reserved Homes
Sold Homes
Show Home Locations
Whitehaven is a lovely historic coastal town with a Georgian port that continues to be a popular choice for those wanting the best of modern-day living. It has been highlighted in the national press as an 'up and coming area,' and benefits from having undergone extensive, yet sympathetic, redevelopment.

The town hosts the Whitehaven Festival, now established as one of the biggest events of its kind in the UK. An extensively redeveloped harbour and new marina. What makes Whitehaven even more attractive is that despite its superb location - close to St Bees at the start of the famous Coast to Coast Walk and with easy access to the M6 and good rail links sitting on the Cumbrian Coast Line - house prices here offer good value for money.

As well as being on the start of the Coast to Coast route, Whitehaven is close to the imposing Western Fells of Ennerdale (image shown), Wasdale and Eskdale which provide the perfect place for those interested in climbing or walking. Additionally, the surrounding area boasts opportunities to try a wide variety of outdoor and cultural activities.
Magellan Park, Whitehaven is now sold out
Transport
Buses
Nearest Bus Stop – Magellan Park
Train Stations
Whitehaven Railway Station
Whitehaven Train Station
Airports
Newcastle International Airport
Glasgow Prestwick International Airport
Manchester International Airport
Edinburgh International Airport
Newcastle International Airport
Glasgow Prestwick International Airport
Manchester Airport
Ferries
Heysham Ferry
Newcastle Ferry
Schools & education facilities
Primary Schools
St Marys Catholic Primary School
St Begh's Catholic Junior School
St James C of E Junior School
Monkwray Junior School
Hensingham Primary School
Valley Primary
Kells Infants School
Bransty Primary School
Jericho Primary School
Valley Primary School and Nursery
Kells Infant School
Monkwray Junior School
St James C Of E Junior School
Hensingham Primary School
Secondary Schools
St Benedict's R.C High School
Whitehaven School
St Benedict's Catholic High School
Whitehaven Academy
Colleges
Lakes College
West Coast Learning Ltd
Lakes College
Universities
University of Cumbria
University of Central Lancashire
UCLan West Lakes Campus University of Central Lancashire
Government
Healthcare & amenities
Hospitals
West Cumberland Hospital
North Cumbria University Hospitals
Cumberland Infirmary
Westmorland General Hospital
Doctors
Drs Timney A.P, Westhead J.N Braber J.C.B
Lowther Medical Centre
Mansion House Surgery
Queen Street Medical Practice
Drs Proudfoot R & Rudman J
Drs Rogers, Sydney, Boyle, Rhodes, Ironside & Goh Flatt Walks Health Centre
Queen Street Medical Practice
Mansion House Surgery
Lowther Medical Centre
Catherine Street Surgery
Dentists
Queen Street Dental Surgery
Sanderson Dental Practice
Roper Street Dental Practice
Watson & Smith
S J Smith & Associates
West Cumbria Dental Laboratory
Range Dental
Queen Street Dental Practice
Shopping
Derwent Howe
Dunmail Park
Whitehaven Town Centre
Sports Facilities
Whitehaven Sports Centre
Winscales Squash Club
Kells Rugby League Club
Moresby Rugby Union Football Club
Lowca Rugby League Club
Egremont Rugby Union Football Club
Whitehaven Football Club
Cumbria Premier Football Academy
Copeland Swimming Pool
Whitehaven Recreation Bowling Club
Whitehaven Golf Club
St Bees Golf Club
Workington Comets Speedway
Whitehaven Rugby League
Whitehaven Golf Club
Cumbria Golf Centre & Driving Range
Cumbria Sports Academy
Copeland Swimming Pool
E.S.K.K® Martial Arts & Fitness
Points of Interest
Lake District Coast Aquarium
Saint Bees Head
Mirehouse
Sellafield Visitors Centre
Buttermere & Ennerdale
Borrowdale
Helena Thompson Museum
The Rum Story
Whitehaven Harbour Commission
Haig Colliery Mining Museum
Trinity House Lighthouses
Lakeland Sheep & Wool Centre
Lakeland Heavy Horse Centre
Wordsworth House & Gardens
Honister Slate Mine
Greenbank Community Centre
The Beacon
St. Bees Beach
The Rum Story
Whitehaven Marina
Haig Colliery Mining Museum
Cinema
Tourist Information
Tourist Information Centre
Whitehaven Tourist Information Centre